Halt on transfer of violent trans prisoners to female prisons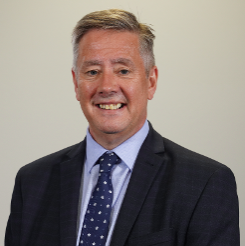 Justice Secretary Keith Brown has announced the introduction of measures to ensure the on-going safety of prisoners while the Scottish Prison Service undertakes a review of the management of trans prisoners.
The measures will be in place until the reviews are completed and will mean that no newly convicted transgender person with any history of violence against women will be placed in a female prison – including female sections of prisons traditionally used to house males - and any transgender prisoner with this history will not be moved from a male to a female prison.
Justice Secretary Keith Brown said: "I understand that the issue of any trans woman being convicted of violent and sexual offences is a highly emotive subject and that the public concern is understandable.
"As the First Minister pointed out last week, we must not allow any suggestion to take root that trans women pose an inherent threat to women. Predatory men are the risk to women. However, as with any group in society, a small number of trans women will offend and be sent to prison. Therefore, I hope that the measures I am about to highlight will offer reassurance in the ongoing ability of the prison service to manage trans individuals and ensure the safety of all prisoners.
"We must also never forget that there are victims in these cases. My thoughts remain with them.
"I explained in Parliament last week my trust in the Scottish Prison Service in managing and dealing with offenders and the risks that they can pose. That includes the tiny fraction – around 0.2 per cent of prison population - of people in prison who are trans.
"As we always acknowledge, it is important arrangements for the management of offenders are kept under review.
"It is important to be clear, however, that SPS policies have in no way been changed or impacted by the recent passing of the Gender Recognition Reform Bill (which, in any event, is not yet in force).
"SPS have already been undertaking, in dialogue with the Scottish government and other stakeholders, a review of the management of trans prisoners, which is nearing completion
"In addition, an urgent lessons learned review has been instructed in relation to the case of Isla Bryson, with any learning to be applied immediately to existing transgender cases in the prison estate. The latter review will report to the CEO by Friday 3 Feb.
"Until these reviews are complete, however, I can confirm that the following will apply unless there are exceptional circumstances, in which case the approval of ministers will be required:
No transgender person already in custody with any history of violence against women will be moved from the male to the female estate.
No newly convicted or remanded transgender prisoner with any history of violence against women will be placed in the female estate. Violence against women includes sexual offences against women.
"The on-going safety of prisoners – many of whom have experienced gender based violence in the community - will remain the priority in all actions that are taken."
In a statement following the announcement, Edinburgh-based policy analysis group MurrayBlackburnMackenzie said that the controversy had "thrown into sharp relief how, for the best part of a decade, the Scottish Prison Service and Scottish government have side-lined the needs and interests of female prisoners and staff".
It added: "While we welcome this move, the measures are exceptionally limited. They fail to account for the fact that most violent or sexual offending by men goes unreported and that few cases are prosecuted in court.
"It fails to consider factors other than the risk of a sexual or physical assault, overlooking the impact of the presence of a male prisoner on female prisoners' psychological safety, let alone their privacy and dignity.
"It adds a caveat: that an offender with a history of violence against women could be placed in the female estate in exceptional circumstances. And it does not appear to regard as relevant that offenders have a history of violence against men, as in the case of Andrew Burns/Tiffany Scott."
It concluded that "it is disappointing that it has taken a high-profile case hitting the headlines for these issues to receive the attention they deserve at senior levels of government".