gunnercooke Scotland expands with appointment of two partners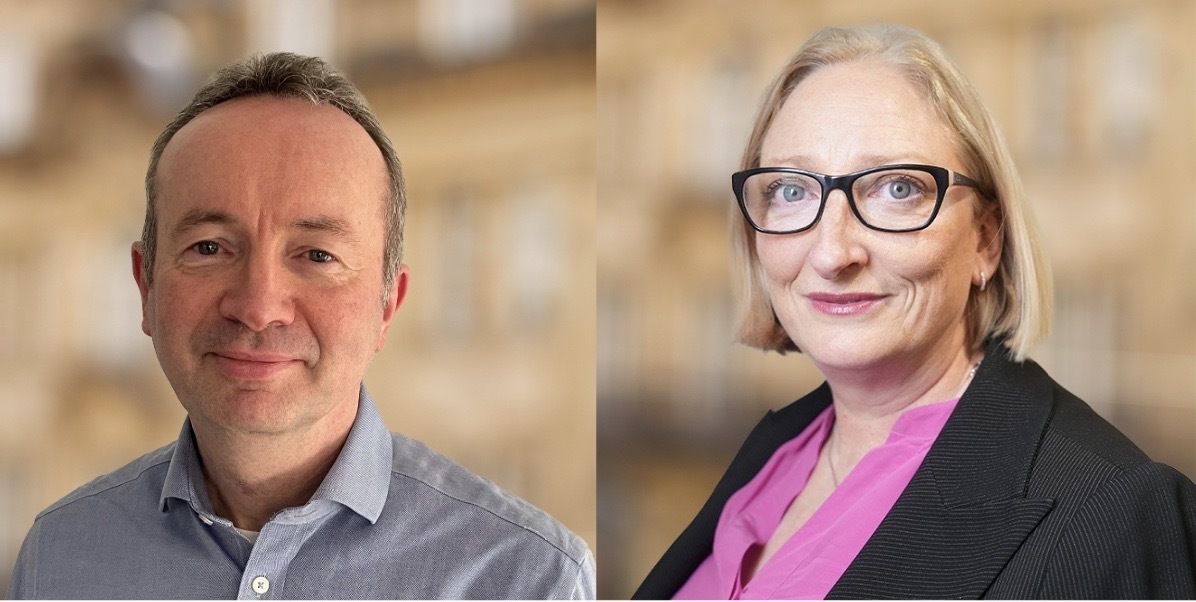 International law firm gunnercooke has strengthened its Scottish presence to six partners with the appointments of Katy Wedderburn and Alex Innes.
Mr Innes joins as a banking & finance partner, with more than 30 years of experience advising clients in England, Wales and Scotland. He is a dual qualified lawyer and has held partner positions since 1992, as well as having experience working in a major UK bank and a wealth management business.
Mr Innes is particularly interested in all types of business funding, joint ventures and succession planning. He is also a specialist in risk management and governance, which allows him to advise corporate boards and charities on good governance.
Ms Wedderburn is an experienced employment specialist with over 20 years in the industry. She joins from MacRoberts LLP, where she was a partner for nearly 17 years and head of employment law for over 10 years. She is also a specialist in discrimination law.
Ms Wedderburn's particular interests include advising on employee relations, unfair dismissal, discrimination and whistleblowing issues. She has represented clients in the marine, engineering, education, charities and government sectors and brings a breadth of experience to the gunnercooke Scotland team.
Outside of law, Ms Wedderburn is a director of the Merchants House of Glasgow and is honorary secretary and a director of the Royal Yachting Association (Scotland). Mr Innes is an avid sports lover, who enjoys ultra-running and road cycling, and is the company secretary of the Edinburgh International Television Festival.
Ms Wedderburn said: "I'm pleased that I am now part of the gunnercooke team. I have joined a group of renowned UK employment law experts.
"The firm's infrastructure is set up brilliantly to allow me to focus on being a great lawyer and supporting my clients so I'm looking forward to enhancing my client relationships further and growing the Scottish Employment practice.
"The firm is growing rapidly both in Scotland and internationally, so I'll be able to take advantage of the wide-ranging expertise offered by this innovative network."
Mr Innes added: "I'm thrilled to join the ever-growing gunnercooke presence in Scotland and to join an incredible team.
"I'm looking forward to working in the creative fee-share model, which allows me to really focus on my relationships with clients."
gunnercooke was the first fee share firm to open offices in Scotland in May 2021. The team now comprises of six partners in real estate, employment and corporate and commercial law, five of whom are dual qualified in Scotland and England and Wales.
Scotland-based partner Bill Fowler added: "We are delighted to welcome Katy and Alex to the team in Scotland, further enhancing our real estate and corporate offering for clients.
"I'm sure our small, but rapidly growing team, as well as the wider international gunnercooke network, will benefit massively from Katy and Alex's expertise."