#GownsDown: Defence lawyers' boycott goes ahead after talks with Yousaf fail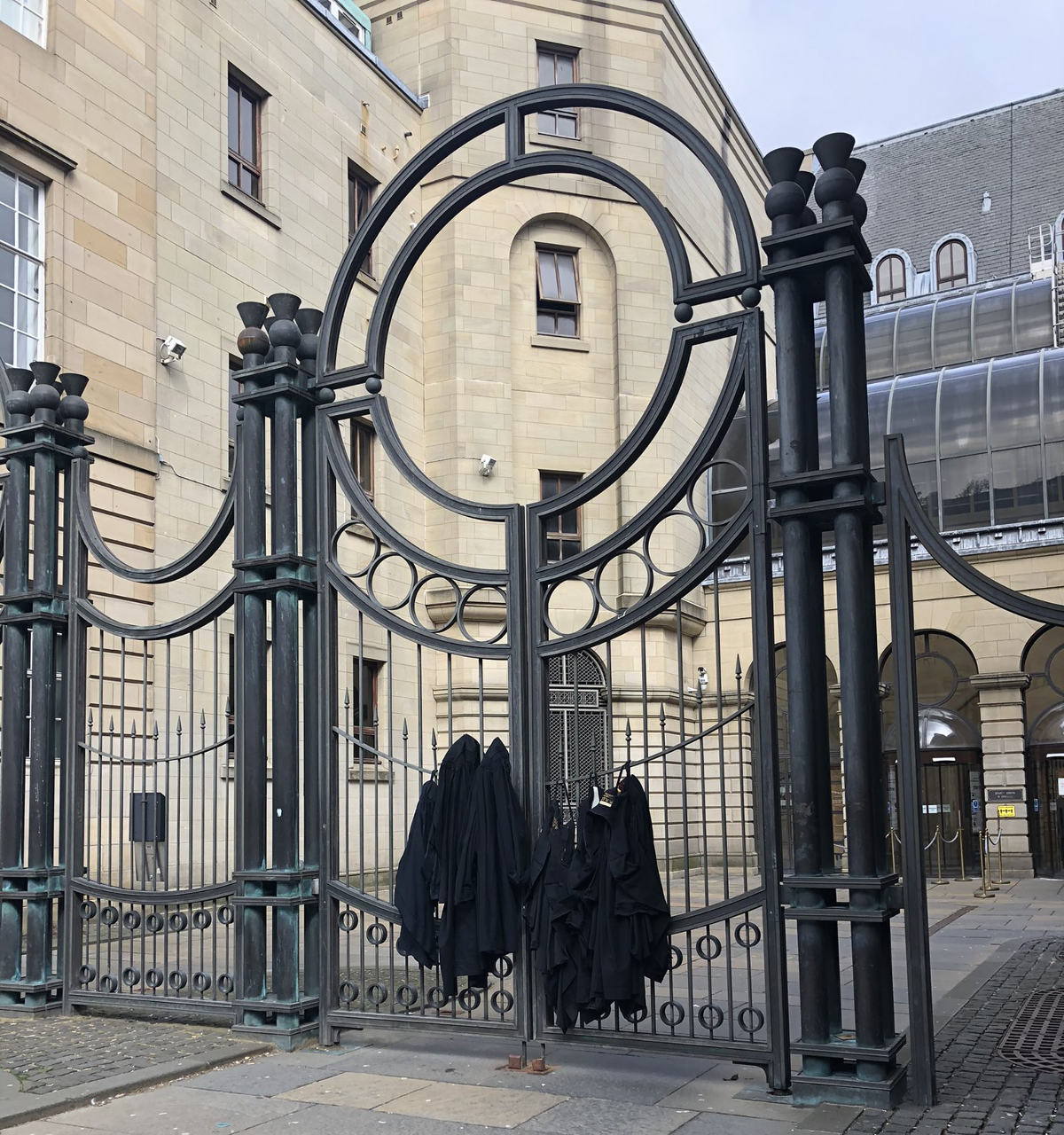 Defence lawyers around Scotland have gone on strike today after last-minute talks with the Scottish government to obtain additional payments from its resilience fund failed.
The Scottish Solicitors Bar Association held talks with Justice Secretary Humza Yousaf over the remainder of the fund yesterday to no avail.
It emerged last week that the entirety of the fund was worth less than half of the money saved by the government since the pandemic struck.
It also appears that the police have been releasing people over the weekend from custody courts in anticipation of the strike.
The Glasgow Bar Association (GBA) tweeted: "Last Monday: 56 custody cases. Today: 35 custody cases in Glasgow. Would it be cynical to suggest there has been a decision made on high to limit the number of custodies today in light of the custody court action?
It added: "Or are we to believe it was a quiet weekend in Glasgow?"
In a statement detailing why it was joining the action, the GBA said that "unlike our justice partners and other sectors who have received pandemic support, the package promised to us has not been delivered".
It added: "There has been a systemic failure to disperse a £9 million Resilience Fund. Court business has been impacted by lockdown and the suspension of summary cases, with Justice of the Peace cases still being administratively adjourned and trials now being assigned for the end of this year and next year. We have an unprecedented number of prisoners on remand for longer periods than there has ever been in living memory."
In a bizarre tweet, the Scottish government simply stated that it had launched a resilience fund last year. Solicitor Aamer Anwar responded: "Are you gaslighting us?"
The SSBA said last week that the profession was at breaking point and that less than a third of law firms who applied for the £9 million resilience fund were accepted and that only £2.3m has been paid out.
It said in a statement: "We have witnessed a significant decline in the number of cases the courts have been able to process during lockdown. Our firms urgently need support to continue practising whilst the pandemic is ongoing."
The statement added: "The Scottish government recognised this reality by assigning £9m to a resilience fund for practitioners. There has been a complete failure to properly distribute that fund to firms who desperately need it."