Govan Law Centre saves family from eviction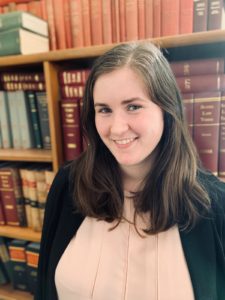 Govan Law Centre (GLC) has successfully prevented the eviction of a client and his family from social housing after raising an action for interdict against their landlord.
GLC was consulted by a man who was facing homelessness because decree for eviction had been granted against his partner for rent arrears.
The man maintained he had not been made aware of the court action by the registered social landlord (RSL) who rented the property to them.
After the decree was granted, GLC'c client was made aware of what had happened and was given an ultimatum to clear the rent arrears by the end of April or the decree would be enforced – leading to the eviction of the man, his partner and their children from the property.
The man and his partner had taken entry of the property at the same time and although only his partner's name was on the front of the tenancy agreement, they had both signed the back of the agreement as joint tenants.
Laura Brennan, trainee solicitor at Govan Law Centre, said: "As our client had signed the tenancy agreement as such, it was our position that he could only be legally evicted if the RSL had a court order against him as well. It is not enough for an RSL to have a court order against only one joint tenant, in accordance with sections 14 and 16 of the Housing (Scotland) Act 2001.
"GLC raised an action for interdict and interim interdict to prevent our client from being evicted without a court order. In response to the action raised, the RSL concerned provided a letter of undertaking that they would not enforce the decree they had obtained against our client's partner.
"Following receipt of their letter of undertaking, we made a motion for the court action to be dismissed with no expenses to our client. The RSL now cannot enforce the decree they have obtained and our client can remain in the property with his family."