Exclusive: Gordon Jackson KC suspended from practice for 15 weeks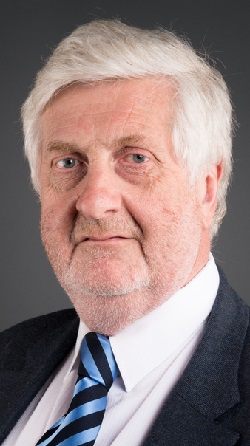 Gordon Jackson KC is now suspended from practice for 15 weeks after abandoning a judicial review of a professional misconduct ruling made against him by the Faculty of Advocates.
Mr Jackson, 75, stepped down from his role as dean after a video clip from a phone showed him naming complainers in the trial of Alex Salmond on a ScotRail service between Glasgow and Edinburgh in 2020.
Mr Jackson, who was counsel for Mr Salmond during the High Court trial in which the former first minister was accused of sex offences, had his initial suspension of five months reduced to 15 weeks following an appeal against the penalty.
Mr Salmond was cleared of all accusations in the 2020 trial.
The decision of the Faculty's Disciplinary Tribunal states: "Mr Jackson named two complainers in a public place in which other members of the public were present during a discussion about the Salmond trial. He did so openly and afforded a member of the public the opportunity to record the conversation on a mobile phone.
"FV herself stated that she was shocked by Mr Jackson's conduct. In compromising the anonymity of complainers in what was a highly public trial in the knowledge that the court had made an order to secure anonymity was, in our view, a serious and reprehensible departure from professional standards with which all advocates must comply."