Golf hat-trick for David Hutchison at Clyde & Co's Fodd Pot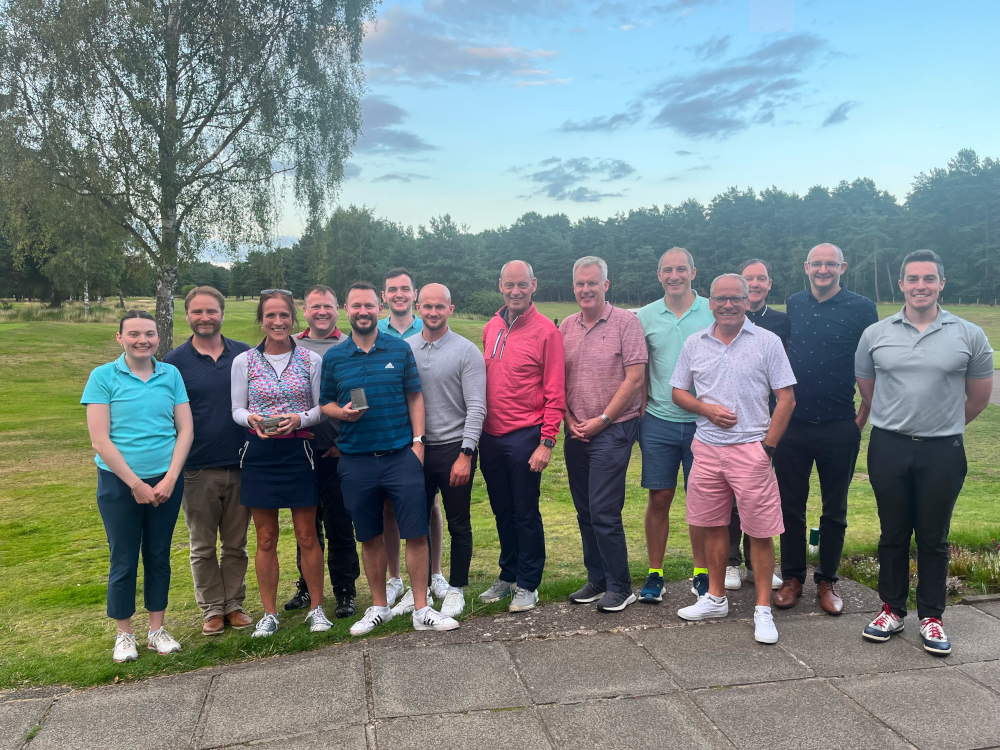 Clyde & Co recently held its annual Scottish golf competition at Ladybank Golf Club.
Founded in 1980 by Gordon Keyden, the "Fodd Pot" has been held every year since and is organised by partner David Tait.
Weather conditions on the day were perfect and the Pot was won by legal director, David Hutchison (for the third time) after associate Rory Anderson snatched defeat from the jaws of victory after an OOB bunker shot on the 18th.
Managing partner, Vikki Melville took home the ladies "Quean's Quaich" and won the longest drive. Defending champion, associate Beth Dodds, was the only person to land the green to win the nearest the pin competition.