Glasgow School of Law hosts Virtual #CakeDay
The University of Glasgow School of Law Cake Committee is raising money for Glasgow South East Foodbank with a Virtual #CakeDay today. The committee would be extremely grateful for donations of any amount, which can be made here.
Dr Jill Robbie, lecturer in law, tweeted: "Please bake and tweet a picture of your creation at @UofGLaw." Her own creation, a carrot cake festooned with walnuts, is pictured below.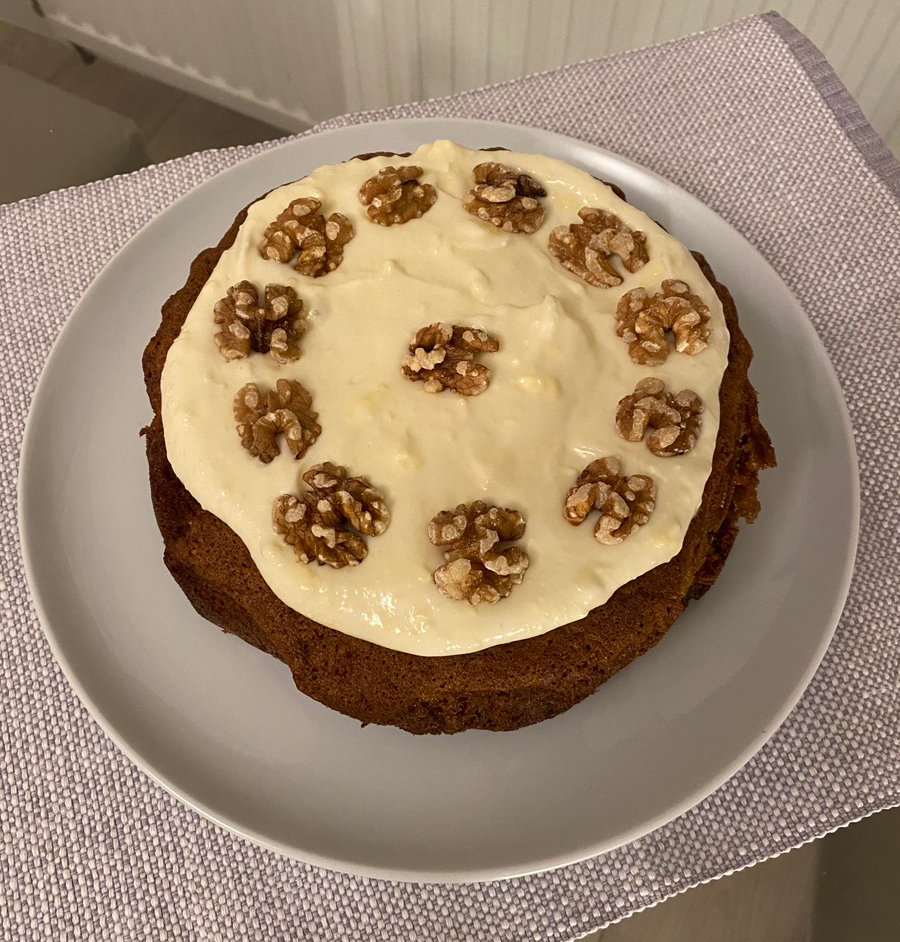 Glasgow SE Foodbank is part of the Trussell Trust network but is an independent charity. It seeks to provide food, basic toiletries and legal support to those in need who are referred to it by front line care professionals. The foodbank has one employee and many volunteers. It relies on donations of food, time and finance to help local people in crisis.
Dr Alan Brown baked everyone's favourite classic: a chocolate and beetroot cake.