Gillespie Macandrew sets sights on growth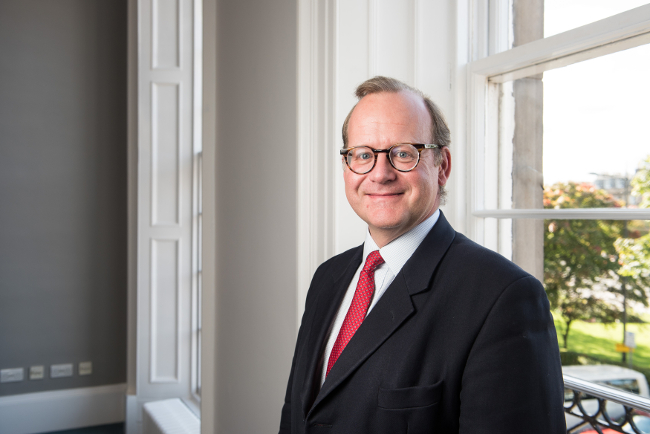 Gillespie Macandrew's chief executive officer has spoken to The Herald about his ambitions for the firm.
Robert Graham-Campbell, who took over last year, said he is relishing the role.
"I was particularly attracted to it because it is really well known for what it does – renewable energy, strategic land, private client and rural – but there are other areas where I see huge potential. I also liked its ambition to evolve and modernise. It wasn't sitting on its laurels."
A non-lawyer, Mr Graham-Campbell was formerly chief executive of 7 Bedford Row and Maitland Chambers and law firm Pemberton Greenish.
"I think one of the benefits of having a non-lawyer chief executive is that I come from a background that is not dealing directly with clients and that brings a certain objectivity to the role," he said.
"Also, because I'm not in the partnership that brings objectivity because I'm there to oversee the long-term success of the business, not just short-term interests."
He added that there is scope to alter the practice mix in Glasgow.
"Glasgow is different in that areas such as commercial property are much more potent for expansion.
"At Pemberton Greenish that's one thing we particularly did – expanded the commercial property side of the business – and it became the largest area of the practice.
"I can see it doubling within our own practice."
Finally, he said the firm's focus now is to ensure all growth is profitable.
"The real difficulty for us is prioritising the opportunities and getting them in order because we can't do everything at once while at the same time managing a steady progression, which is what I want to achieve," he said.
"I'm not interested in turnover for the sake of being bigger. I'm interested in growing profitability over time because that's what keeps people interested in the business and attracts young people in."