Get ready for the 21st Century Bar Conference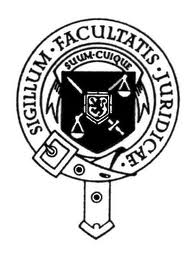 Bookings are now open for this year's 21st Century Bar conference which is likely to prove as popular as ever with a host of expert speakers and a diverse programme.
The theme for this year's conference, chaired by Graeme McWilliams, is "Doing the Right Thing, for the Right Reasons" and the programme has been split into four different sections, namely Introduction, Writing Wrongs, Virtuous Conduct, and The Future.
Treasurer of Faculty, Ruth Crawford KC, will open the conference, welcoming delegates on the day. Keeper of the Library, Neil Mackenzie KC, will deliver a presentation on ethics and inclusivity in the morning and return to the podium to discuss the invaluable pro bono work being done by the Faculty's Free Legal Services Unit later in the day. Frances Connor will give an update on regulatory crime, Bruce Langlands' presentation will cover personal injury, and a presentation on solicitors' negligence will be delivered by Chris Paterson.
Also on the programme is a talk by Roddy MacLeod on adult financial protection, which will be followed by a presentation on governance by Almira Delibegovic-Broome KC.
'The Future' session in the afternoon will see current devils, including Bilaal Shabbir, join a discussion on the future of the bar, while Emma Boffey, Emily Bradbury and Fergus Whyte will give an update on the activities of, and the road ahead for, the Junior Bar Association.
Sheekha Saha and Vlad Valiente from the In-House Lawyers Committee at the Law Society of Scotland will deliver the closing remarks.
The 21st Century Bar Conference 2022 will be hosted in person at the Mackenzie Building on Friday 2 December from 9am to 5pm and attendees can also opt to join via Zoom. The conference has been accredited with 6.5 hours' CPD. Further details on the programme and how to register can be found here.