Gender Recognition Reform Bill passed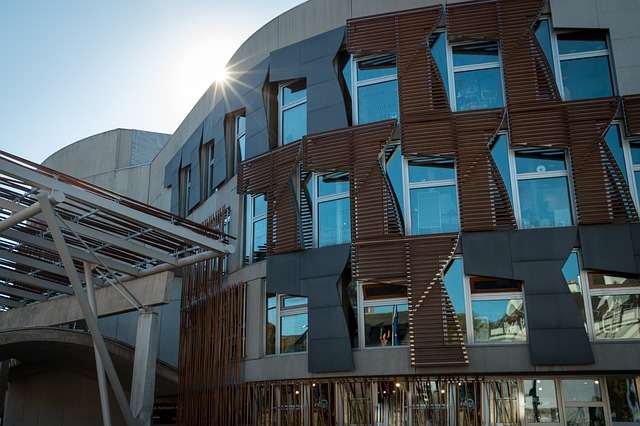 The Gender Recognition Reform (Scotland) Bill has been passed by the Scottish Parliament.
The legislation aims to improve the system by which transgender people can apply for legal recognition through a Gender Recognition Certificate (GRC).
Trans people aged 16 and older applying for a GRC will be required to make a legally binding declaration that they are already living in their acquired gender and intend to do so permanently.
The bill includes safeguards against misuse of the system. It will be a criminal offence for applicants to make a false application. A new statutory aggravator and a risk‑based approach in relation to sex offences strengthen these protections.
Social Justice Secretary Shona Robison said: "This is an historic day for equality in Scotland with the Gender Recognition Reform Bill being approved by parliament and by members of all parties.
"It simplifies and improves the process for a trans person to obtain a gender recognition certificate – which many currently find intrusive, medicalised and bureaucratic.
"The legislation makes no change to the reserved Equality Act 2010 and that principle is enshrined in the bill. As I have made clear, the Scottish government continues to support the provision of single-sex services and the rights of women.
"The passing of this bill is a significant step forward in creating a more equal Scotland, where trans people feel valued, included and empowered."
The Commissioner for Human Rights of the 46-nation Council of Europe, Dunja Mijatović, said: "I welcome Scotland's new law adopted by the Scottish Parliament introducing legal gender recognition based on self-determination.
"Nine Council of Europe member states have already adopted such laws and several others have this under consideration. A key trend for the full realisation of trans people's human rights."
The UK government has, however, threatened to block the new law.
After the 86–39 vote, Scottish Secretary Alister Jack said: "We share the concerns that many people have regarding certain aspects of this bill, and in particular the safety issues for women and children.
"We will look closely at that, and also the ramifications for the 2010 Equality Act and other UK-wide legislation, in the coming weeks – up to and including a section 35 order stopping the bill going for royal assent if necessary."
Under section 35 of the Scotland Act 1998, the Scottish secretary can make an order to prohibit Holyrood's presiding officer from submitting a bill for royal assent.
The Scottish government would likely seek judicial review of such a move or make an application to the Supreme Court.
A Scottish government spokesperson said: "The bill as passed is within legislative competence, and was backed by an overwhelming majority, with support from all parties. Any attempt by the UK government to undermine the democratic will of the Scottish parliament will be vigorously contested by the Scottish government."