Garden Stirling Burnet launches new family law division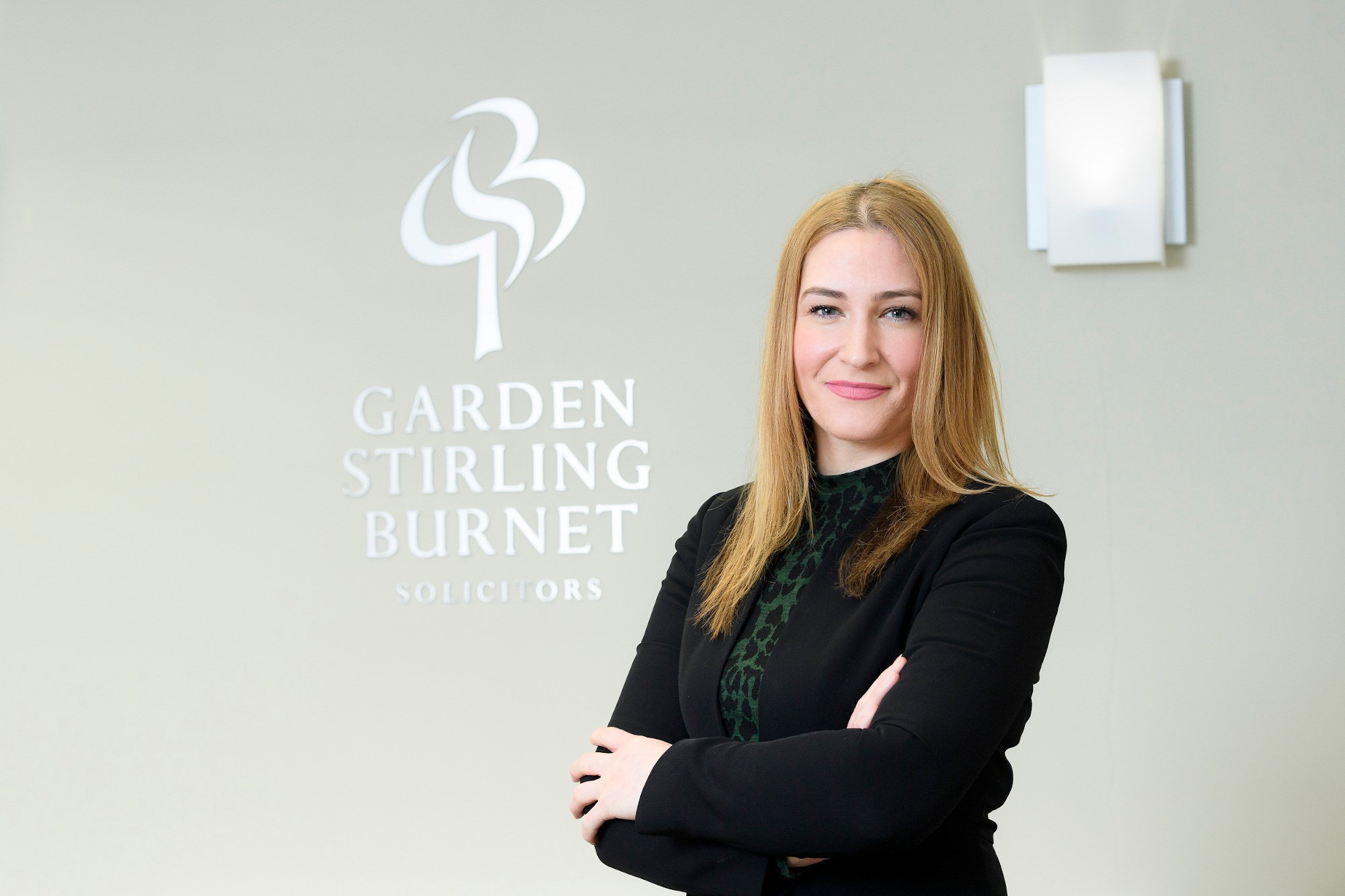 East Lothian law firm Garden Stirling Burnet has launched a family law division headed by new legal director Claire Christie.
Ms Christie, who brings 18 years' experience to the team, is one of four new appointments to the firm alongside consultants Kathryn Wilson and Angela Craig and paralegal Amanda Richardson.
She is accredited by the Law Society of Scotland as a specialist in family law and has exclusively practised in the field since 2006.
Having started her career in 2005 as a trainee solicitor at Turcan Connell, Ms Christie is adept in financial provisions and child law, regularly appearing in the Sheriff Court acting on financial and child matters including residence and contact disputes.
Previously at SKO Solicitors, Ms Christie is well-respected in her field and will form part of the senior management team at Garden Stirling Burnet.
Meanwhile, Ms Wilson, formerly of Melrose and Porteous Solicitors in Eyemouth and Duns in the Borders, brings 35 years of legal experience – including 25 years as a partner – with a particular strength in court-related matters.
Ms Craig, who used to head the family team at Garden Stirling Burnet, and family law paralegal Amanda Richardson, who has 20 years of experience running high value matrimonial cases, have also joined the team.
Garden Stirling Burnet's family law team will provide extensive experience in pre-nuptial, post-nuptial, pre-cohabitation and separation agreements.
The launch of the new division follows the firm's acquisition by Friends Legal last September.
Commenting, Ms Christie said: "We wanted to take an institution which has a long-standing reputation within the local community and add the highest quality family law advice to its repertoire.
"To have the opportunity to build something up from scratch is wonderful. I did a similar thing at a large Glasgow practice when it wanted to open a family law branch in Edinburgh; so, to have an opportunity like that again on a larger scale is really exciting."
She added: "We see great opportunities in redefining the family law process through a collaborative approach with other firms within the region. This will provide a more forward-thinking and less adversarial method of dispute resolution for clients. We hope other solicitors in East Lothian will also be interested in developing this family-focused alternative process for the public.
"Garden Stirling Burnet had a strong family law presence, and so we want to establish the firm's reputation as the pinnacle for family law within East Lothian and beyond."
Tony O'Malley, managing partner of Garden Stirling Burnet, said: "We've long considered family law a real growth opportunity in East Lothian and are excited to have recruited Claire to lead the team as Legal Director.
"She has a fantastic reputation and has all the legal, management and marketing skills required to grow the department, not just in our core area of East Lothian, but beyond. She will also be a valuable member of the new senior management team.
"Kathryn brings many years of family law experience, but also of running her own law practice. Her experience and enthusiasm will be a benefit to Claire and the wider business. We are extremely fortunate to have been able to recruit such high calibre lawyers and look forward to working with them."