Franchise extended to foreign nationals and refugees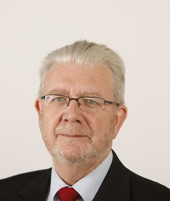 The right to vote in Scottish Parliament and local government elections has been extended with the passing of the Scottish Elections (Franchise and Representation) Bill.
The bill extends voting rights to all foreign nationals with leave to remain, including all those granted refugee status.
It also extends candidacy rights to foreign nationals with indefinite leave to remain, and to those with pre-settled status.
This also marks the first time in the history of the Scottish Parliament that a bill has passed after requiring a super-majority, the support of two-thirds of the 129 members elected.
Constitution Secretary Michael Russell said: "This bill, a historic piece of legislation, is an example of Scotland's ability to take the lead in making progressive reforms, and one of which we should be proud.
"It also reflects the reality of modern Scotland: a nation committed to robustly meeting our duties to the treaties that safeguard our human rights, that welcomes those who seek to join our society, and gives a democratic voice to the most marginalised in our communities.
"EU and Commonwealth citizens already have the franchise, but it was critical that we recognised the enormous contribution of others by extending the right to vote.
"This extension is especially meaningful in the atmosphere of uncertainty surrounding the UK government's plans for the immigration system – but instead of instilling insecurity and fear, this government is using the powers that it has to send the message that Scotland is open, welcoming, and home to all those who so choose.
"This legislation also ensures that Scotland complies with the European Convention on Human Rights when it comes to the issue of prisoner voting, by making provision for the franchise to be extended to those serving a custodial sentence of 12 months or less."