Four Jurisdictions returns to Parliament House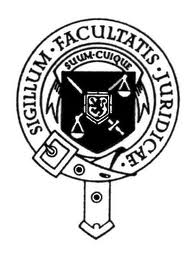 From Belfast, from Dublin and from London – barristers and judges are heading to Edinburgh as the Faculty of Advocates hosts one of the most eagerly-awaited events in the legal calendar.
The Four Jurisdictions Conference is held annually in one of the participating countries, and this year it is once again Scotland's turn to welcome guests from the Bar of Northern Ireland, the Bar of Ireland and Middle Temple, one of the Inns of Court in England and Wales.
Around 65 barristers and members of the respective judiciaries will join members of Faculty and the Scottish bench this weekend (10-12 May).
"This, in my own experience, is an excellent event, professionally and socially, and I am very much looking forward to showing Scottish hospitality to our friends," said Gordon Jackson QC, Dean of Faculty.
"Four Jurisdictions is unique in that it brings together judges and advocates to discuss and debate a whole range of important topics."
The conference this weekend is titled, Four Jurisdictions/ Four Questions. The questions are:
Sentencing. Principles and Practice. Is judicial discretion being eroded?
Sport. The Law's increasing involvement. Good or bad?
Law Officers. What are they for?
Sexual abuse. Elderly men prosecuted for long ago transgressions. Fair, reasonable, proportionate?
"Each session will have a speaker from each jurisdiction and time for general discussion. The discussions are invariably stimulating and thought-provoking. I am sure the outcome will be a conference which is both instructive and informative," said Mr Jackson.
"Equally valuable is the opportunity for advocates and judges to meet informally…the friendliness and conviviality really helps make Four Jurisdictions a very special event.
"The result for all of us is a better understanding of how different jurisdictions deal with issues affecting lawyers everywhere. That better equips all of us to deal with problems in our own jurisdiction."