Football fans targeted under OBFA brought back to court under 'converted' charges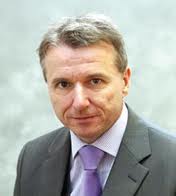 Football fans who were targeted by the police under recently abolished anti-bigotry laws are to be brought back into court under "converted" charges.
The Offensive Behaviour at Football Act was scrapped earlier this year after opposition parties united to get rid of what they said was an unfair law.
Brian McConnachie QC said the cases showed that OBFA had never been needed.
He told The Herald: "There has always been adequate legislation to cover crimes at matches."
"The act was a complete waste of time and a hobby horse for the government to jump on. It was just introducing legislation because it looked good."
"The problem with the Football Act is it targeted a particular group of people, and the police seemed to pick out targets," Mr McConnachie said.
During consideration of OBFA's repeal, an amendment was passed allowing for a person charged under the act to be convicted of a different statutory offence.
The Crown Office has since "converted" more than half of the charges made under OBFA into existing legislation.
One possibility was for the Crown to bring a case again under s.38 of the Criminal Justice and Licensing (Scotland) Act 2010, which pertains to threatening and abusive behaviour.
Defence solicitor Paul Kavanagh confirmed that many had been re-raised as a different offence. He said: "I don't know if there is a policy being operated by the Crown Office, but an inference could be drawn that there is. In some of these cases, there is no public interest to prosecute."
Lawyer Tony Callahan said: "My understanding of the spirit of the Repeal Act is that changing the charge would apply to only the most serious of cases, rather than every case. It seems to be verging more towards that."
At the time of OBFA's repeal, then legal affairs minister Annabelle Ewing said at Holyrood that the number of converted cases would be limited.
She said: "I imagine that the member is correct to say that the number of cases will be limited, but amendment 4 seeks to ensure that an option is available."
But the latest figures show that 44 of the 86 charges under OBFA have been converted.
Jeanette Findlay, spokesperson for Fans Against Criminalisation, a group that campaigned against the original act, said: "It was clear from the debate in Parliament that MSPs expected that concluded Offensive Behaviour charges would be changed to s.38s in only a very few cases.
"The fact that such a large proportion of outstanding cases are now being prosecuted as s.38 charges suggests that this is a policy. We would very much like to know who instructed the COPFS to adopt that policy."
A Crown Office spokesperson said: "All remaining cases involving charges under the 2012 act have been reviewed and, where appropriate, alternative charges have been or will be prosecuted utilising the powers available to amend or substitute charges including the power expressly provided in the Repeal Act itself.
"A number of cases involving these charges are ongoing. People being prosecuted for these offences, or their legal representatives, have the opportunity to raise any relevant challenge in the individual circumstances of their case."