First recipient of Kirk Murdoch Scholarship Emilia Gordon starts traineeship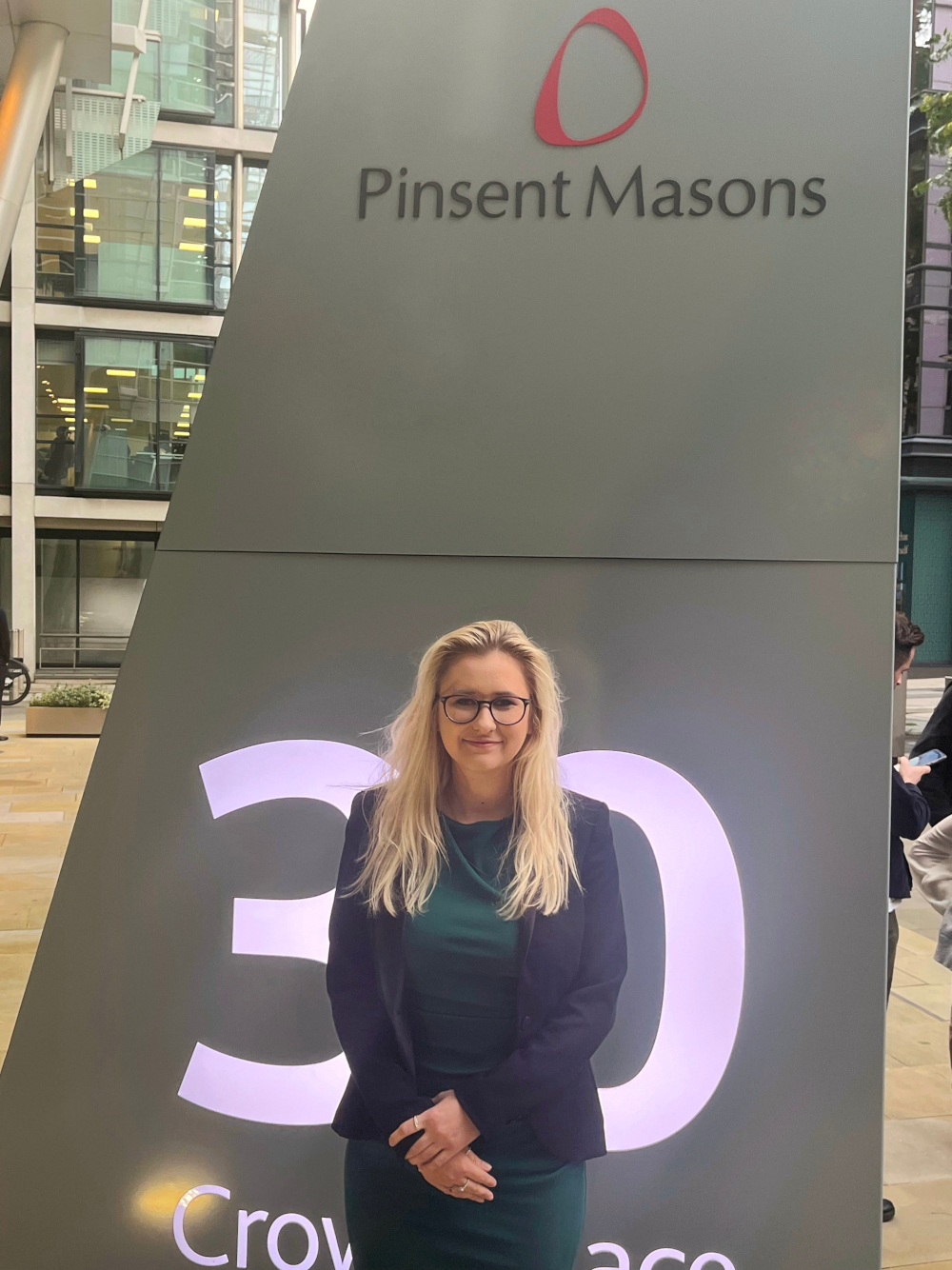 The first law student to graduate from a scholarship scheme set up in memory of the respected lawyer Kirk Murdoch has started a traineeship at Pinsent Masons.
Dundee graduate Emilia Gordon has joined the firm in London on a two-year training contract and will initially be working in Pinsent Masons' pensions team.
The Kirk Murdoch Scholarship was set up to help promising students from less advantaged backgrounds and who traditionally would have difficulty in accessing a career in law.
Kirk Murdoch was chairman of Pinsent Masons in Scotland and Northern Ireland when he passed away in March 2017 and during a 35-year legal career played a pivotal role in the development of legacy firm McGrigors which merged with Pinsent Masons in 2012.
The scholarship supports the Law Society of Scotland charity the Lawscot Foundation, and provides students with career mentoring, financial support and offers summer vacation work placements, with the opportunity of being offered a traineeship following graduation.
Ms Gordon's first vacation placement with Pinsent Masons' Glasgow office was virtual due Covid-19 restrictions but it led to her being awarded a training contract.
She said: "My second placement was with the pensions team which was really good experience and gave me an insight into an area of law which I would not have previously considered. It affirmed the fact that I really wanted to work here, and knowing people on the pensions team has made the whole experience of starting my traineeship a lot less nerve-racking."
The youngest child of seven, she grew up in Aberdeenshire before moving to Glasgow to complete her schooling and then starting her law degree at Dundee aged 17.
She added: "I would never have obtained a first class degree without the Kirk Murdoch Scholarship and I feel incredibly lucky because it has been so beneficial in many ways. The financial assistance meant I did not have to work during my final two years studying, but just as important was the mentoring I received.
"Throughout the scholarship I was able to seek advice whenever I needed it and it really helped me get to this stage, and my mentor has become a really important part of my life."
Katharine Hardie, partner and chair of Pinsent Masons in Scotland, said: "We are delighted to welcome Emilia as a trainee and also congratulate our first Kirk Murdoch scholar, Demi Schofield, who has also started a traineeship with Anderson Strathern.
"Their successes are testament to their hard work and commitment to their studies and the scholarship is established as a fitting memorial to Kirk. The scholarship also provides an opportunity for our senior lawyers to undertake mentoring of the students, and I know that they all enjoy supporting the students and get a lot of personal satisfaction from seeing them flourish."