Fee increase for legal aid lawyers comes into effect today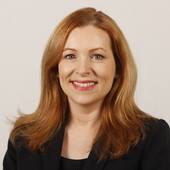 All solicitors and advocates who provide people with advice and representation through the legal aid scheme in Scotland will receive a three per cent increase in fees from today.
The increase was announced last November as part of the Scottish government's wider response to Martyn Evans's independent review of legal aid.
Community Safety Minister Ash Denham said: "Solicitors and advocates who deliver legal aid work are providing a service that is crucial for our society, and their efforts often benefit some of our most vulnerable citizens. I am pleased to see this three per cent uplift in fees come into effect to demonstrate our commitment to those delivering this vital service.
"Scotland's legal aid system is among the best in Europe when we look at scope, eligibility and cost. This uplift is just one part of our efforts to support this system for the future and we will continue to work closely with the legal profession to deliver further improvements."
Last month, the Scottish government announced the establishment of a legal aid advisory panel who will advise on an evidence-based approach for a review of fee levels for legal aid services.
The panel includes academics and members of the Faculty of Advocates, the Society of Solicitor Advocates, the Law Society and the Scottish Legal Aid Board.
Writing in Scottish Legal News today, Ken Dalling, principal of Stirling-based Dalling Solicitors, suggests that "unless there is a real willingness to let the profession catch up on lost ground", the Scottish government could "just commit to annual increases in line with inflation", as is already the case with the charge rates of Sheriff Officers.
He adds: "Wouldn't that save a lot of time and trouble? And if my scepticism about the will to repair the funding shortfall is misplaced, I could be proved wrong simply by the Government reversing the cuts of 2011."
Earlier this week, SLN revealed that the Scottish government had no intention to reverse cuts to the legal aid budget made in 2011.
Writing in response to a letter from Holyrood's Justice Committee, Justice Secretary Humza Yousaf wrote: "Despite intensive investigation, by both Scottish government and SLAB, we can find no evidence of any promise to reverse the cuts made to legal aid fees in 2011."