Family lawyer Anne Hall Dick joins Brewin Dolphin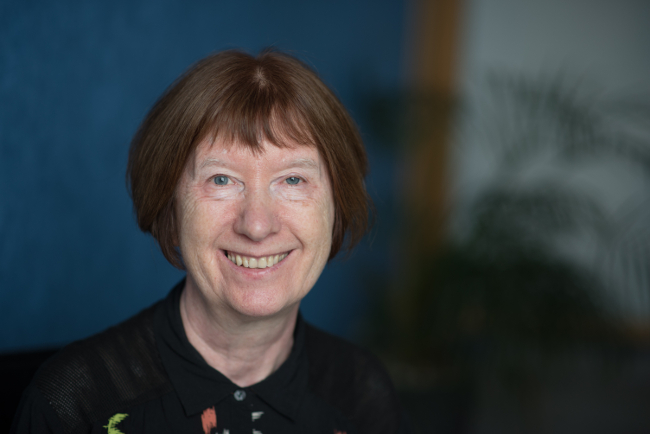 Brewin Dolphin is growing its matrimonial team in Scotland with the appointment of family law and mediation expert, Anne Hall Dick, as a consultant.
Ms Dick will work with the Brewin Dolphin team to enhance its understanding of the market. She will also provide mentoring and training to the firm's staff on working with families going through separation and their lawyers.
A well-known face in family law, she was presented with a Lifetime Achievement accolade at the 2016 Scottish Legal Awards. She started her own firm in 1975; was founding chairperson of the Family Law Association in 1989; and, having retired from legal practice in November 2017, is now a family mediator at Inkdance Family Mediation.
Since launching its matrimonial service 18 months ago, Brewin Dolphin has been working with family solicitors to provide their clients with complex regulated financial advice and helping them to maximise opportunity and manage risk, particularly where pensions are involved. The firm has grown its teams in both Edinburgh and Glasgow, which are led by financial planners Jo Douglas and Alan Harvey respectively.
Ms Dick said: "Brewin Dolphin is going to a great deal of trouble to understand the intricacies of the family law environment and how it can help lawyers representing couples going through divorce. Separation can be a toxic cocktail of financial and psychological risk and I am tremendously keen to help minimise the dangers on both fronts.
"I've spent my entire working life trying to help families turn what could be a disastrous event into a sustainable transition. The children and financial dimensions of separation are absolutely crucial to this and I believe Brewin Dolphin's support can be very helpful to couples going through this process."
Stephen Martin, head of Brewin Dolphin's Glasgow office, added: "Anne's appointment is a real coup for us, as we aim to grow our matrimonial offering – her knowledge of family law is second to none. She will enhance our understanding of the market and the diverse needs of families in difficult circumstances, as well as their legal representatives.
"It's obviously a very sensitive time for the families affected, but it's important that financial planners are involved as early as possible in the process to ensure a balance is struck between both parties – whether it's protection for their children or settling complex pension issues."