Families Need Fathers Scotland calls for radical change in post-separation parenting arrangements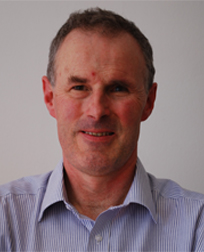 Families Need Fathers Scotland has produced a manifesto to coincide with the publication this week of the Scottish government's plans to reform the Children (Scotland) Act 1995.
The Way Forward for Scotland calls for changes in the law and legal procedures to "promote the positive value to children of shared parenting".
FNF Scotland national manager, Ian Maxwell, said: "Law by itself cannot solve every problem. A court is never a precision tool. However they do affect the approach, the language and the attitude of the many individuals and agencies whose job is to make it work.
"FNF Scotland is urging the Scottish government to be radical. This is time for a paradigm shift in what parents and children can expect from the law and what they can expect from each other. In other areas of public policy such as violence reduction or adverse childhood experiences politicians have adopted a public health approach to serious issues. We are asking for the new legislation and the Family Modernisation Strategy to adopt a public health approach."
FNF Scotland is particularly interested in situations in which children and parents do not live together. Its proposals are based on casework and monthly group meetings across Scotland, hearing the experience "not only of fathers who feel they have to prove the unprovable - that they are worth remaining in the lives of the children - but also sisters, new partners and grandparents who found they too were cut adrift from the children when the parents' relationship broke down".
Mr Maxwell added: "Our experience from the 10 years since we were set up in Scotland is that the present system lacks emotional intelligence when it gets drawn into settling matters when parents aren't able to agree arrangements for parenting their children.
"We believe the 'winner-loser' approach in court and in pre-court correspondence between lawyers isn't best fitted for reaching decisions about parenting. The adversarial approach lacks incentives for separated parents to collaborate positively for the benefit of their children and at crucial points embeds disincentives to share parenting."