Faculty's new Junior Bar Association committee members elected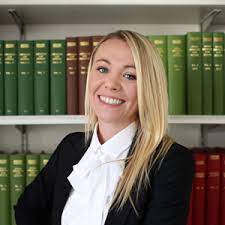 The committee members for the Faculty of Advocates' new Junior Bar Association have been elected.
President Antonia Welsh is joined by Cameron Smith as vice president, Amy Donachie as secretary and Emma Boffey as devils' representative. Fergus Whyte, Valentina Mori, Ayla Iridag and Emily Bradbury have been elected as ordinary committee members.
Launched to provide an accessible platform for advocates who called to the bar five years ago or less, the new association will provide support, offer opportunities to network, facilitate preferential access to events and promote ongoing continuing professional development activities.
The impact Covid-19 has had on the legal profession is among the main drivers behind the launch of this new association.
Ms Welsh said: "There has been a definite increase in workloads, stress levels and overall anxiety levels within the Faculty's membership since the restrictions brought about by the pandemic began."
Dean of Faculty Roddy Dunlop QC said: "It is clear that the last two years have been very tough on all practitioners and, perhaps in particular, on the newest intrants. The bar is already a very collegiate place, and this innovation will strengthen that by giving additional support mechanisms to the junior bar. The office bearers are fully supportive of the Junior Bar Association, and look forward to working with it as things, hopefully, start to return to normal."