Faculty welcomes 28 new members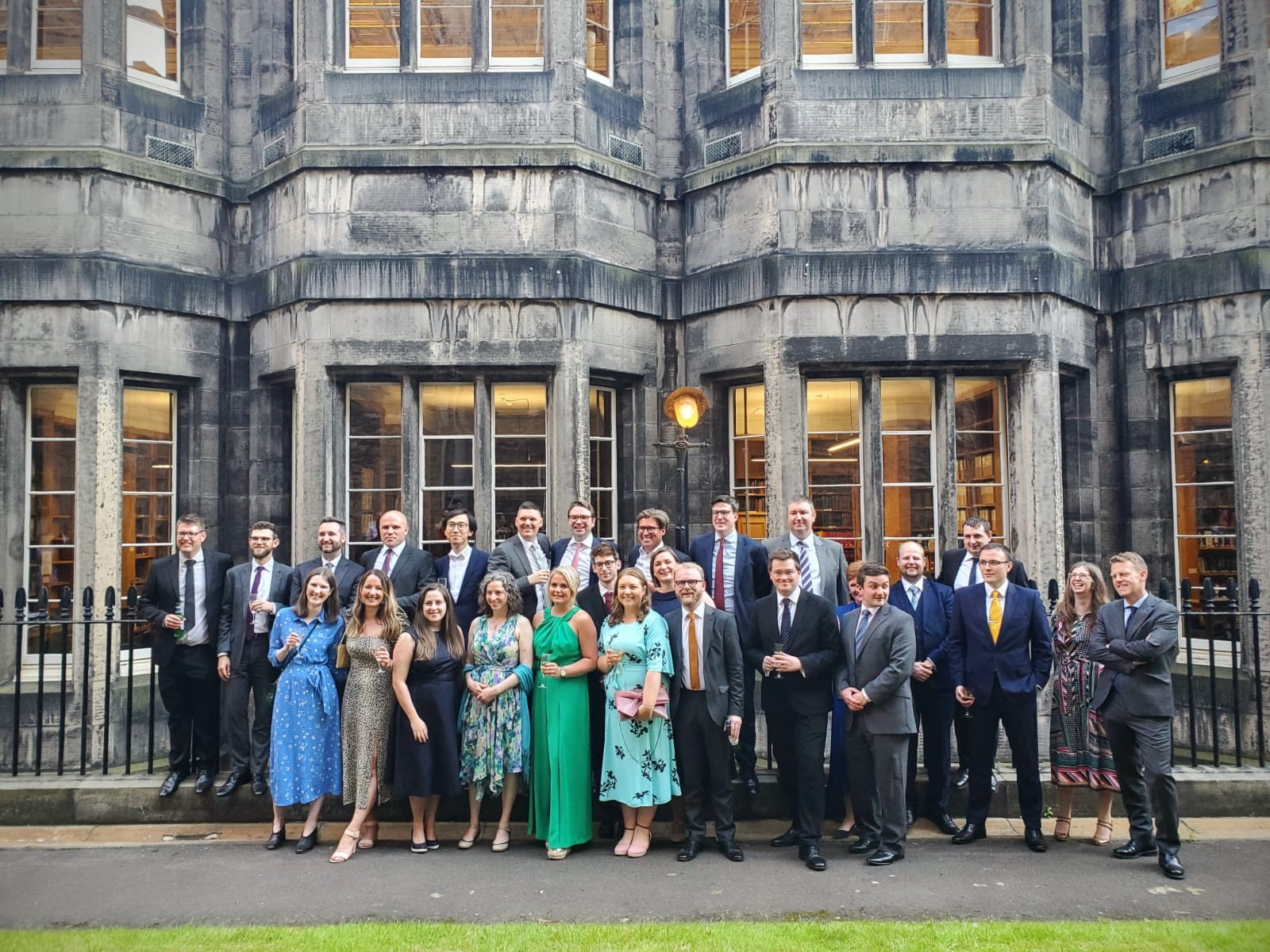 Twenty-eight new members have been admitted to the Faculty of Advocates during calling ceremonies held this week. The ceremonies were split over two days to accommodate the number of intrants – the second largest group to date.
On Thursday 14 new members were welcomed by Dean of Faculty, Roddy Dunlop QC, and admitted to the public office of advocate by Lady Carmichael. Their qualifications were read out by the Clerk of Faculty, Richard Pugh.
"You join Faculty at a time when its importance to the people of Scotland is once more front and centre," said Mr Dunlop. "At a time when the rule of law is under attack, domestically and internationally, the independent referral bar remains a bulwark against injustice and oppression.
"You will need support, and you will find it here: from your peers, from your opponents, and from me. You join Faculty at a time of challenge, but also of opportunity. I am delighted that you have chosen this path in your career, and I wish you every success therein."
The Vice-Dean of Faculty, Ronnie Renucci QC, presided over the calling ceremonies for the second group today, where the Faculty's deputy director of training and education, Gillian Ross, reported on their qualifications. They were then also admitted to the public office of Advocate by Lady Carmichael.
"Admission as an advocate in Scotland is not simply a licence to practise," said Mr Renucci, but also admission to a public office that carries privileges and responsibilities.
"The criminal bar has never been busier," he said, which created great opportunities for the new members. "You should be proud of yourselves – calling to the bar is a significant achievement."
The new members are Colin Neilson, Neil Deacon, Sarah Loosemore, Iain Halliday, Alistair Sloan, Jordanna Blockley, John Laing, Katharine Muir, David James, Gareth Reid, Kenneth Young, Elaine Smith, Thomas Mulhall, Terence Merck, Mark Nicholson, Ayla Iridag, Emma Boffey, Lynsey Morgan, Jonathan Deans, Chris Stephen, Duncan Milne, Scott Clair, Sheana Campbell, James McCrone, Louise Cockburn, Megan Davidson, Iain Buchanan and Michael Briggs.