Faculty suggests improvements to opt-out organ donation bill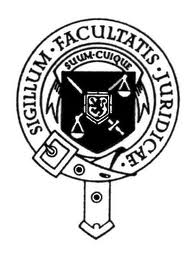 Improvements to plans for an opt-out organ donation system have been suggested by the Faculty of Advocates to MSPs.
The Faculty called for annual publicity campaigns so new residents in Scotland were always kept informed about the policy of deemed consent.
And it highlighted the lack of a Code of Practice as a "significant deficiency" in the Human Tissue (Authorisation) (Scotland) Bill.
Currently, people must opt-in to donate organs for transplant. Under the bill, consent will be presumed unless the person, resident in Scotland for 12 months or more, has opted out.
The Scottish Parliament's Health and Sport Committee is considering the bill and has sought views on it.
In a response, the Faculty said the bill did not specifically require information-raising campaigns at regular intervals.
"…it is far from obvious that individuals coming from non-UK countries would naturally become aware of the policy of deemed consent simply from living in Scotland for a period of 12 months. Accordingly, the justification for deemed consent based on 12 months' residence in Scotland, and by implication deemed knowledge of the policy, requires some underpinning in light of the modern mobile population," added the Faculty.
"If deemed consent based on 12 months' residence in Scotland is to be considered fully justifiable, we suggest that section 1 of the Bill should contain a provision requiring that campaigns to raise awareness should take place at least every 12 months."
Such campaigns could help avoid difficulties when people moved between UK countries which had differences in their opt-out systems.
In relation to a Code of Practice, the Faculty said that experience suggested that a code would be of great assistance to those who had to apply the provisions in real life situations, and it would encourage best practice.
"It would help ensure that the legislation is applied in a uniform way throughout Scotland and reduce the risk of different Health Boards or indeed individual hospitals taking different approaches in their implementation of the underlying policy."