Faculty's World IP Day Conference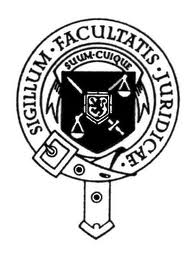 Bookings are being taken for the Faculty of Advocates' 12th World Intellectual Property Day Conference, which is expected once again to attract a full house.
The conference is on Friday, April 26 – World IP Day – from 11:30am to 2pm in the Mackenzie Building, off High Street, Edinburgh.
It is a free event, open to all advocates, solicitors, devils, trainees, students and other professionals with an interest in IP.
Roisin Higgins QC, an IP law specialist, and Graeme McWilliams, legal counsel, Standard Life Assurance Limited, will be chairing proceedings.
One of the guest speakers this year is Susan Ferguson-Snedden who, before taking up her current post as Head of Legal and Compliance at Historic Environment Scotland, spent her career in private practice, specialising in intellectual property, IT and data protection. The second speaker will be dealing with this year's World Intellectual Property Organisation theme – IP and sport – and will be confirmed shortly.
Roisin Higgins said: "As we approach our 12th annual event, Graeme and I are delighted that the Faculty World IP Day Conference is still going strong. IP is a fascinating field to be involved in and we look forward to hearing what insights our guests speakers have to offer into the opportunities and challenges which IP presents for their businesses."