Faculty's special Brexit event proves a success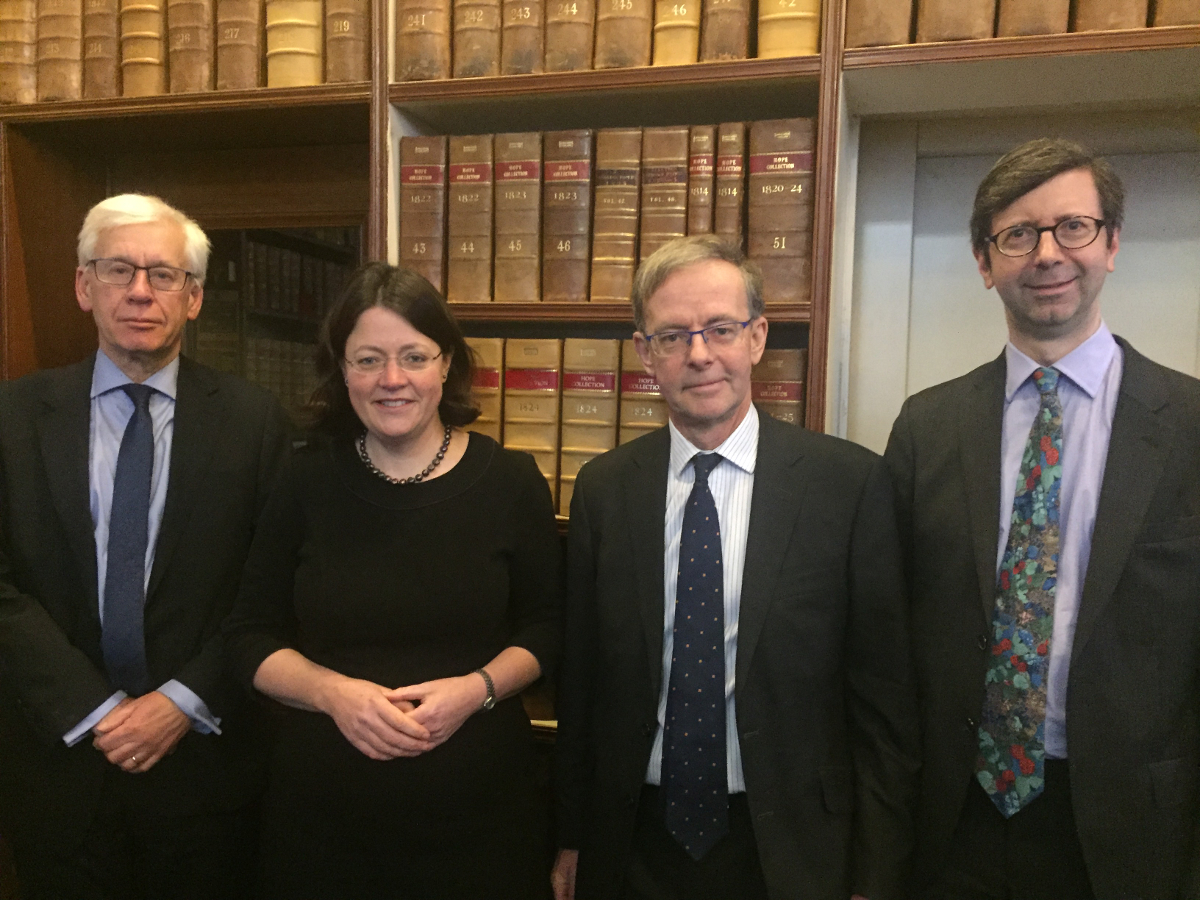 Expert analysis of key Brexit litigation proved a big success at a special event by the Faculty of Advocates and the European Circuit.
A stellar line-up of speakers at Brexit: Lessons from the Courts - Hugh Mercer QC, Morag Ross QC, and James Mure, QC – gave insider accounts of significant cases in Scotland, south of the Border and in Europe.
In particular, the spotlight was turned on the Wightman decision of the Court of Justice of the European Union (CJEU), where the court ruled on the UK's ability to call off Brexit without the consent of member states, and consequences for devolution of the UK Supreme Court judgment about the powers of the Scottish Parliament in relation to Brexit.
Mark Lazarowicz, advocate, chaired proceedings at the Faculty's Mackenzie Building and hailed the "excellent presentations" which had provoked some fascinating questions.
"The event has highlighted the far-reaching implications of recent judgments," said Mr Lazarowicz.
"Though we clearly do not know where the legal issues arising in these cases will take us in the future, they undoubtedly have very important implications not just for cases directed to Brexit but for wider public law questions."
Mr Mercer, leader of the European Circuit, a voluntary organisation of advocates, barristers and court lawyers with cross-border practices, touched on one possible implication which drew particular approval from the audience.
He said: "In London, for anybody doing anything about Brexit, the court is a very unfriendly place to go. I get the impression that it is perhaps not quite the same case in Scotland."
A contributor from the floor suggested that the lesson might be to turn to Scotland as a forum.
It was a point Mr Lazarowicz was content to let hang in the air and to bring down the curtain on the evening.