Faculty raises concern over success fee plans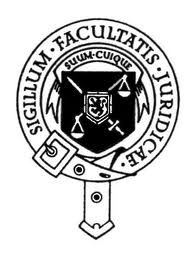 The Faculty of Advocates has voiced concern at part of the Scottish government's planned approach to the regulation of success fee agreements.
Conflict has arisen over proposals concerning entitlement to a success fee on withdrawal from an agreement.
In its response to a government consultation on implementation of Part 1 of the Civil Litigation (Expenses and Group Proceedings) (Scotland) Act 2018, the Faculty said: "The Faculty respectfully disagrees with views expressed at paragraphs 42 to 46 of the consultation paper that it would be inappropriate to allow a provider who withdraws from their agreement to benefit financially if the recipient of the service subsequently enters into an agreement with another provider and is ultimately successful.
"Solicitors and counsel must be able to part company with their clients for good reason. Indeed, their professional obligations, including as officers of the court, may require them to do so in certain circumstances.
"Depriving the provider of their fee entitlement in those circumstances could induce them to act unreasonably (and potentially even unprofessionally) and penalise agents and counsel who do their job properly.
"An ordinary example of where such a tension would arise would be where a client refuses to take advice on a tender, and agents and counsel responsibly consider that they should withdraw from acting."
The Faculty expressed itself "generally content" with success fee caps set out in the consultation paper.
It did, however, caution against a general prohibition of success fee agreements in family proceedings, indicating that speculative fee arrangements, while used only rarely at present, were used to good effect and enabled access to specialist representation.
The Faculty wrote that it considers "that speculative fee arrangements should remain available to litigants in family law proceedings concerning financial provision on divorce".