Faculty launches fresh probe into sexism following report backlash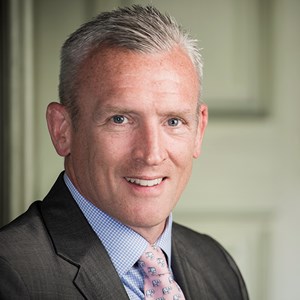 The Faculty of Advocates has launched a fresh probe into sexism after it was criticised in the wake of a report into a senior advocate.
The move follows the Daily Record's report that Brian McConnachie QC had sent messages saying he would "sh*g" Sandy Brindley, the head of Rape Crisis Scotland, "just to have something over her".
Dean of Faculty, Roddy Dunlop QC, wrote to advocates following the report, urging them to call out inappropriate treatment of women.
He has now told the Daily Record that he has ordered a new inquiry to "root out" sexism and misogyny among QCs.
He said: "I am listening to people who do tell me there is a problem. I have zero tolerance for behaviour like that. I want to find out where it exists in order to root it out.
"I am not aware of a systemic problem but I can't rule it out because there is a risk people are simply not reporting it."
Mr McConnachie was found guilty of "unsatisfactory professional conduct" for showing "disloyalty" to a fellow advocate by sharing in texts alleged sexual comments the other member of Faculty made about Ms Brindley.
Mr McConnachie's comments were deemed to be "wishes about hypothetical sexual activity that he might engage in" with Brindley.
His claims he had had sex with seven different colleagues – including a trainee – were treated as fantasy.
Mr Dunlop said he could not comment on the case but said that advocates have an obligation to treat all women with respect, including members of the public.
The Faculty will face investigation in the autumn by independent external "experts" on diversity and inclusion
Mr Dunlop said: "There will still be chauvinist attitudes from dinosaurs but I don't think sexism is prevalent at the bar or in the legal profession as a whole."
He said he had spoken to 20 female QCs, obtaining "wide-ranging responses" about misogyny they had experienced. While most had experienced no issues there was a "significant minority who said they had experienced misogyny at the bar". Mr Dunlop said: "The idea that might put women off from becoming advocates horrifies me and I won't tolerate it."