Faculty duo to join new Stair group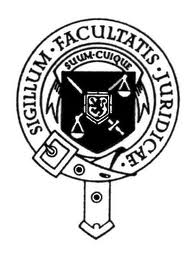 A new group with a strong Faculty of Advocates presence is being assembled to make sure a revered legal tool remains relevant for future generations of lawyers.
Angela Grahame QC, Vice-Dean of Faculty, and Dominic Scullion, who is currently one of 26 devils training to become advocates, have been invited to join the Stair Advisory Board which will be launched in the New Year.
The Laws of Scotland: Stair Memorial Encyclopaedia is an authoritative and comprehensive guide to the laws of Scotland, relied on by practitioners and courts across the country.
Its publisher, LexisNexis, says the board meetings "will help us to grow and develop Stair, so that it will be as relevant to future lawyers as ever before".
The four-strong board will be completed by Professor Greg Gordon, head of the School of Law at the University of Aberdeen, and solicitor Rachel Oliphant.
Ms Grahame said: "When I was devilling, my devilmaster (now Lord Tyre) gave me a piece of very good advice, which has always stuck with me. He said, 'If you don't know where to start, start with Stair Memorial Encyclopaedia.'
"That advice has helped me out of many a sticky situation, and I am very much looking forward to contributing to SME's continuing importance and use in the coming years."
Mr Scullion commented: "It's an honour to be asked to join the Stair Advisory Board and I look forward to working with the other members in promoting, growing and developing the Stair Memorial Encyclopaedia."