Faculty condemns prime minister's anti-lawyer comments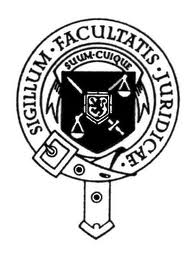 The Faculty of Advocates has condemned comments made by the prime minister once again about the legal profession.
Boris Johnson suggested yesterday that "left-wing criminal justice lawyers" act against the public interest.
Speaking to LBC's Nick Ferrari, he was responding to comments by Sir Keir Starmer that the Conservatives had become the party of crime and disorder.
Mr Johnson replied: "When you look at Labour, you see a party that voted consistently against tougher sentences for serious sexual violent offenders. The Labour opposition has consistently taken the side of, I'm afraid, left-wing criminal justice lawyers against, I believe, the interests of the public."
In a statement, the Faculty said it "deplores the Prime Minister's comments".
"These comments go hand-in-hand with recent pronouncements by the Home Secretary and appear to be part of a strategy to undermine the rule of law," it said.
The Faculty added that lawyers "represent their clients without associating themselves with the merits, or the politics, of their client's position".
"They do so because that is their duty. The nature of this duty does not change whether the lawyer is prosecuting or defending a case. The prime minister knows this and yet sees fit to make political capital from a baseless mischaracterisation. In so doing, he risks damaging the system of criminal justice irreparably."