Faculty calls for controversial hate crime bill to be reconsidered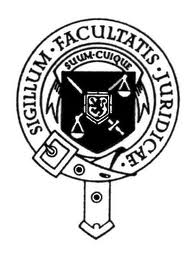 The excessive breadth of the Scottish government's proposed hate crime legislation means it could criminalise social media posts and result in a large number of prosecutions, the Faculty of Advocates has warned.
In its 35-page response, the Faculty states that it is not opposed to and indeed supports the principles behind the Hate Crime and Public Order (Scotland) Bill. Nor does it oppose the idea that hate crime legislation ought to be contained within a single statute but calls for the current bill to be reconsidered.
Its concerns relate to the potential impact of certain sections of the bill on freedom of expression and the potential which the bill, if enacted, would have in terms of a chilling effect on legitimate, if controversial, debate and the performing arts.
The Faculty's response also questions whether the approach taken in a number of respects in relation only to particular characteristics is appropriate.
If it is not anticipated that criminal proceedings will actually be commenced in a majority of cases, the Faculty states it "would question the rationale for legislation which has no likelihood of being rigorously enforced".
The Faculty also takes issue with the "inappropriate" evidential burden imposed on the accused in the bill and suggested, instead, that this be placed on the Crown, who would require to prove that the behaviour was unreasonable.
The advocates' body also explains in detail how the legislation would likely fall foul of article 10 of the European Convention on Human Rights.
It states: "The correct approach for those restricting freedom of expression, therefore, is to start from the principle that Article 10 'is applicable not only to 'information' or 'ideas' that are favourably received or regarded as inoffensive or as a matter of indifference, but also to those that offend, shock or disturb'. In the context of a Bill such as this which will restrict freedom of expression, the Faculty would emphasise the centrality of that principle."