European Court of Justice ruling rules pension cap for PPF rescuees illegal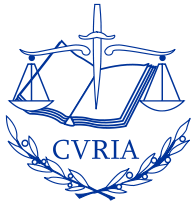 Around 2,000 executives of companies which failed are due compensation payments and bigger pensions following a judgment of the European Court of Justice on the UK pensions lifeboat, The Times reports.
The court ruled yesterday that the cap restricting pension payments to members of schemes rescued by the Pension Protection Fund (PPF) to a maximum of £35,106 was illegal.
It stated: "Every individual employee must receive old-age benefits corresponding to at least 50 per cent of the value of his accrued entitlement."
The outcome means top earners in companies that failed and whose schemes entered the PPF will be able to claim for reduced pension payments and demand larger pensions in the future.
The PPF was established to protect members of final-salary schemes with deficits whose sponsoring employers go bust. For those yet to retire, annual compensation is 90 per cent of their promised benefits, up to £35,106.
People past retirement age receive their full pension. However, the inflation-proofing in the scheme compares poorly to most schemes.
Frank Field, chairman of Westminster's Work and Pensions Select Committee, said: "This cap has a laudable aim: to focus the minds of highly paid directors on making sure that their pension schemes don't end up having to be bailed out. It's now up to the PPF and the government to make sure that aim isn't compromised by this ruling."
The PPF has estimated that the additional cost would add no more than one per cent to its liabilities and that fewer than one per cent of its 236,000 members would benefit.
The court ruled that the PPF should adhere to European rules which provide that compensation from lifeboat schemes ought to be equivalent to at least 50 per cent of the employee's accrued entitlement.