Enterprising law graduate Amy Macdonald launches Rise Against Abuse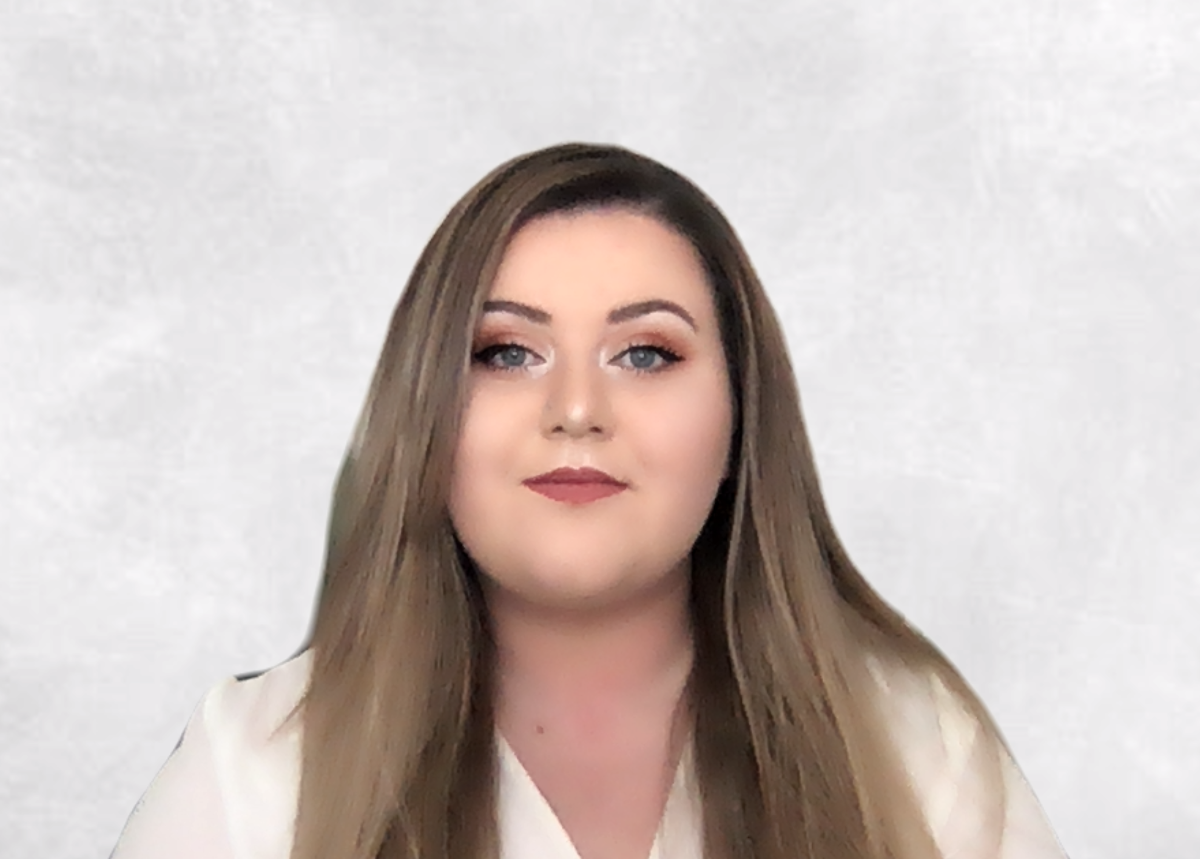 A law graduate has launched a ground-breaking new service that works with both survivors and perpetrators to tackle domestic abuse.
Amy Macdonald and her aunt, Lynne Mackenzie, have together formed community interest company Rise Against Abuse CIC.
One of its main services is the Freedom Programme – a 12-week domestic violence course, originally created by Pat Craven, which aims to help victims and survivors understand the abuse they have suffered. The courses are run online through Zoom and in local community hubs.
Having undertaken the course themselves elsewhere, Miss Mackenzie and Miss Macdonald went on to run the programme for other victims and survivors at a separate community interest company before launching their own.
Rise Against Abuse is based in Inverclyde and Renfrewshire and works closely with these communities, but its services are offered across Scotland.
Miss Macdonald, who holds an LLB from the University of Dundee and a diploma from Glasgow University, has been a paralegal and has experience working with more than 50 survivors and their children.
She and Miss Mackenzie decided to establish Rise Against Abuse after spending the past year working with survivors and perpetrators of abuse during lockdown – and as a result of their own personal experiences with abuse.
Miss Macdonald told Scottish Legal News: "We have both suffered various types of abuse throughout our lifetimes and realised how beneficial the work we carried out was for survivors like ourselves. Our one main aim in life is to ensure, as reasonably as possible, that individuals and especially children, do not need to suffer the same abuse that we did."
In consequence of her previous roles, Miss Macdonald has experience assisting survivors of abuse with mock court hearings, applying for non-harassment orders, child residency orders, providing support at police interviews, and providing general support through their journey to freedom.
While she learned many of the skills on her own, she said her experience studying the diploma at Glasgow helped her further these skills and network with solicitors who have helped her and Miss Mackenzie in establishing their company.
She said: "Our key goals are ultimately to stop the cycle of abuse across Scotland and the rest of the UK. In order to do this, we are working in communities to educate everyone on abuse, the warning signs, how to safely leave these situations, and how to not be an abusive person.
"One of my goals, being a paralegal, is to ensure that survivors and children have adequate access to justice and are not left to handle their abuser or the courts on their own due to informalities like legal aid, finances etc."
Explaining the origins of the company, Miss Macdonald said that as she and her aunt had helped one another through tough times, it made sense to go into business together.
"When we initially had a meeting to discuss what we wanted to do and ultimately who we want to be on our team, we looked inwardly at our family first.
"For us, family is absolutely everything, and we've managed to help each other through some of the toughest times, so we decided that we would harness the skills of our family unit and put them all to great use. Largely our team is made up of family, however, we also have some friends who worked with us in our previous positions too."
She added: "The main reason that we hired the team that we have, it's not only that they are amazing at what they do, but they have all experienced abuse in some form. To be able to work in this field, and help those who have been through abuse, you need to be extremely understanding of their situation. And as Lynne always says, 'this is not a job, or just a paycheck, it is a calling and you need to be able to empathise'."
Rise Against Abuse also offers courses for practitioners, employers, and the general public on how to deal with disclosures of abuse, how to spot the signs, and where to direct people. Moreover, its support and outreach manager, June, specifically works to support participants with everything from getting back into employment to sorting out their finances.
The social enterprise additionally provides some legal services, including applying for various protective orders, setting up contact arrangements, taking survivors through mock court hearings, supporting survivors in their lives free from abuse, and dealing with other professionals and practitioners on their behalf.
Miss Macdonald is currently running the legal services department by herself, but the company is looking to secure funding to bring on other legal professionals and expand the services they can provide. She said if Rise Against Abuse cannot assist on a case then it has various solicitors and other professionals that people can be referred to.
Looking to the future, she said: "We do have the staff booked on for various other training at the end of the year to expand our services to ensure that we are doing the best that we can for our participants. Also, all our services are free for our participants!"
To contact Rise Against Abuse CIC or to join its waiting list for the Freedom Programme, email: info@riseagainstabuse.com.
You can also follow Rise Against Abuse CIC on Facebook, Instagram, Twitter and LinkedIn.