England: UK government announces legal aid injection of up to £135m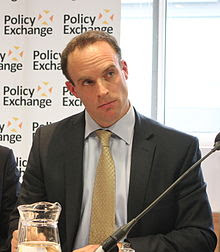 The criminal legal aid sector south of the border is to receive up to an extra £135 million a year following a consultation, the UK government has announced.
The move follows an announcement this week that 94 per cent of Criminal Bar Association members had voted in favour of industrial action. About 1,800 of a little more than 1,900 members had backed action. The turnout was around 80 per cent of those eligible to vote.
The government announcement matches a recommendation made by an independent review of the system, overseen by Sir Christopher Bellamy QC. When added to the extra £200m each year to speed up the courts system, it will bring total taxpayer funding for criminal defence to £1.2 billion a year.
The financial cap on eligibility for Crown Court defendants will also be removed, ending the so-called 'Innocence Tax' which has forced some innocent people to pay their own legal costs despite being acquitted.
The proposed changes to criminal legal aid are in step with the recommendations made by the independent review and are designed to make the legal aid system sustainable for the future. Other changes to modernise the legal aid system include:
A restructuring of the fee schemes so they properly reflect the work that legal professionals do today
Creating an Advisory Board, which will represent all parts of the profession, helping shape criminal legal aid policy moving forward.
The changes to the legal aid means test will be achieved by raising the income and capital thresholds for legal aid. This means that over 2 million more people in England and Wales will have access to civil legal aid and 3.5 million more will have access to criminal legal aid at the magistrates' court.
For the first time ever, legal representation will be made free for all under-18s and parents challenging doctors over withdrawal of their child's life support, as will legal help for families at inquests where there has been a potential breach of human rights.
Justice Secretary Dominic Raab said: "We owe our whole legal profession – solicitors, barristers, court staff and judiciary – a debt of gratitude for keeping the wheels of justice turning over the last two years.
"That's why we are accepting Sir Christopher Bellamy's recommendation for an uplift in fees and a total of £135 million extra investment to ensure legal representation is there for those who most need it as we build back a stronger and fairer society after the pandemic."