England: Thousands urge UK government to ensure equal protection for all domestic abuse victims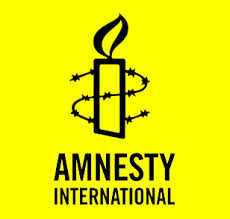 A 30,000-strong petition that calls for domestic abuse laws to provide safety for migrant women will be delivered to the UK government today.
More than 40 celebrities, actors, singers, comedians and artists are backing a Step Up Migrant Women campaign to change domestic abuse laws so that they "offer safety to all victims, no matter what their immigration status is or where they are from".
The Step Up Migrant Women petition will be delivered to Home Secretary Priti Patel, with a call to the government to accept amendments that will be proposed in the Lords in the Autumn.
Earlier this month, MPs voted against amendments that would have given additional support to migrant women.
Pragna Patel, director of Southall Black Sisters, said: "The Domestic Abuse Bill has been lauded as a 'once in a generation opportunity' to ensure protection for domestic abuse victims. Yet migrant women continue to be left out of the protection. If we are to learn the lessons from the Windrush Scandal, COVID-19 and the Black Lives Matter movement then surely it is the need to ensure that we do not persist in policies and laws that create growing racial and economic inequalities.
"Why are some women deemed to be more deserving of protection than others? This bill is an opportunity for government to do things differently and in doing so champion the cause of justice and equality for all and not the few."
Singer-songwriter Dua Lipa said: "Migrant women survivors of domestic abuse should be treated the same as all other women who go through this nightmare experience. The fact that they're blocked from life-saving services and safety is an injustice that we can't be silent about."
Kate Allen, director of Amnesty International UK, said: "It's hugely concerning that MPs didn't vote through amendments to the bill that would have simply provided migrant victims with a level playing field when seeking safety, but the Lords provides a second chance for these vital provisions to be voted through.
"There is overwhelming support for domestic abuse laws to be updated so that migrant women aren't left behind. All victims should be treated equally – it shouldn't be safety for some and not for others."