England: Palestine campaigners win Supreme Court battle over pension schemes policy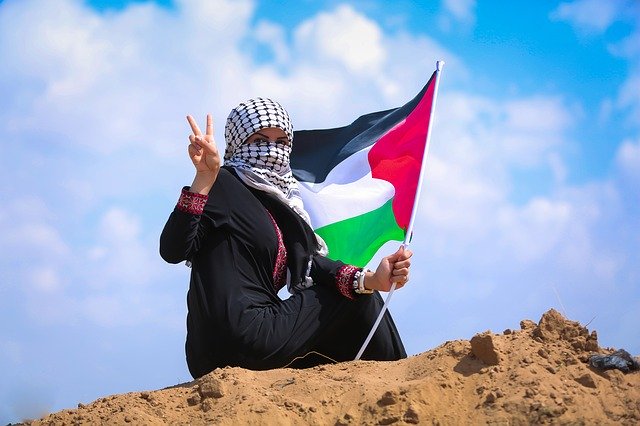 A ban on local government pension schemes (LGPSs) pursuing "policies that are contrary to UK foreign policy or UK defence policy" is unlawful, the Supreme Court has ruled in a win for Palestine solidarity campaigners.
The Palestine Solidarity Campaign (PSC), which encourages councils to withdraw investments in "companies complicit in Israel's human rights abuses", brought the case in 2017, a year after the guidance was issued by the Department for Communities and Local Government.
The group's legal challenge succeeded in the High Court in June 2017, but was overturned by the Court of Appeal in May 2018. Permission to appeal the judgment to the Supreme Court was granted in November 2018.
The Supreme Court allowed the appeal by a narrow majority of 3-2. Lord Wilson gave the main judgment, with which Lady Hale agrees. Lord Carnwath gave a concurring judgment. Lady Arden and Lord Sales gave a joint dissenting judgment.
Applying the test established in Padfield v Minister of Agriculture, Fisheries and Food [1968] AC 997, Lord Wilson concluded that the Secretary of State had exceeded his powers in "an attempt to enforce the government's foreign and defence policies".
"HOW does not include WHAT," Lord Wilson wrote. "Power to direct HOW administrators should approach the making of investment decisions by reference to non-financial considerations does not include power to direct (in this case for entirely extraneous reasons) WHAT investments they should not make."
Jamie Potter, partner in the public law and human rights team at Bindmans LLP, representing PSC, said: "We welcome the Supreme Court's confirmation that the Government went too far in imposing its political opinions onto the management of the money of LGPS members.
"LGPS members now have the freedom to pursue their own principles in respect of the role of the arms trade and foreign countries in violations of human rights around the world, when determining how their pension monies are invested."
Kamel Hawwash, chair of Palestine Solidarity Campaign, said: "This historic victory represents a major win not just for the campaign for Palestinian rights, but for the fundamental principles of democracy, freedom of expression and justice.
"The Supreme Court ruling sends a decisive message to the UK Government that they should not be dictating how local government pension schemes choose to invest their funds, including choosing not to invest in companies complicit in Israel's human rights abuses.
"At a time when Israel is continuing to ramp up its oppression of the Palestinian people and its illegal acts, including annexing large swathes of the illegally occupied West Bank, the Government should be acting to uphold international law and defend human rights, not attacking peaceful campaigns which seek to do precisely that."