Eminent solicitors receive lifetime honorary Law Society membership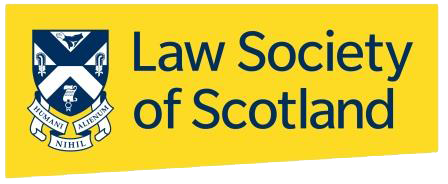 Two solicitors will be awarded honorary membership of the Law Society of Scotland in its platinum year, at its special general meeting on 6 September 2019.
Alistair Cockburn and Sheriff Brian Kearney have both contributed significantly to the legal profession and civic society in Scotland.
John Mulholland, president of the Law Society of Scotland, said: "I am absolutely delighted that two such eminent solicitors are being recognised with honorary membership in our platinum anniversary year. Both have shown exemplary public service throughout the course of their long and distinguished careers.
"Sheriff Kearney has made an outstanding contribution to Scots law, in particular to child and family law and is widely acknowledged as an expert in children's hearings cases. He was an early example of a Sheriff who wrote to children to explain his judgements, being passionate about making the law accessible and understandable.
"As a Law Society accredited specialist in employment law, Alistair Cockburn spent his legal career in litigation, as well as undertaking a number of public service roles. Most notably, Alistair went on to become a member of the Scottish Solicitors' Discipline Tribunal, before serving as chair for over ten years."
Sheriff Kearney said: "I am truly privileged and grateful to the Law Society for this award. I have had a long and fulfilling career and this is a wonderful accolade to receive in recognition of that."
Mr Cockburn said: "I am honoured by Law Society conferring this award on me. It has only been possible with the unconditional support of the partners I have had and the tribunal staff. It was a privilege to serve the profession in this way, and I take pride in the way the tribunal has acted as guardian of the ethics and reputation of the profession while seeking to maintain the confidence of the public."