Edinburgh's Scottish Tax Clinic celebrates milestones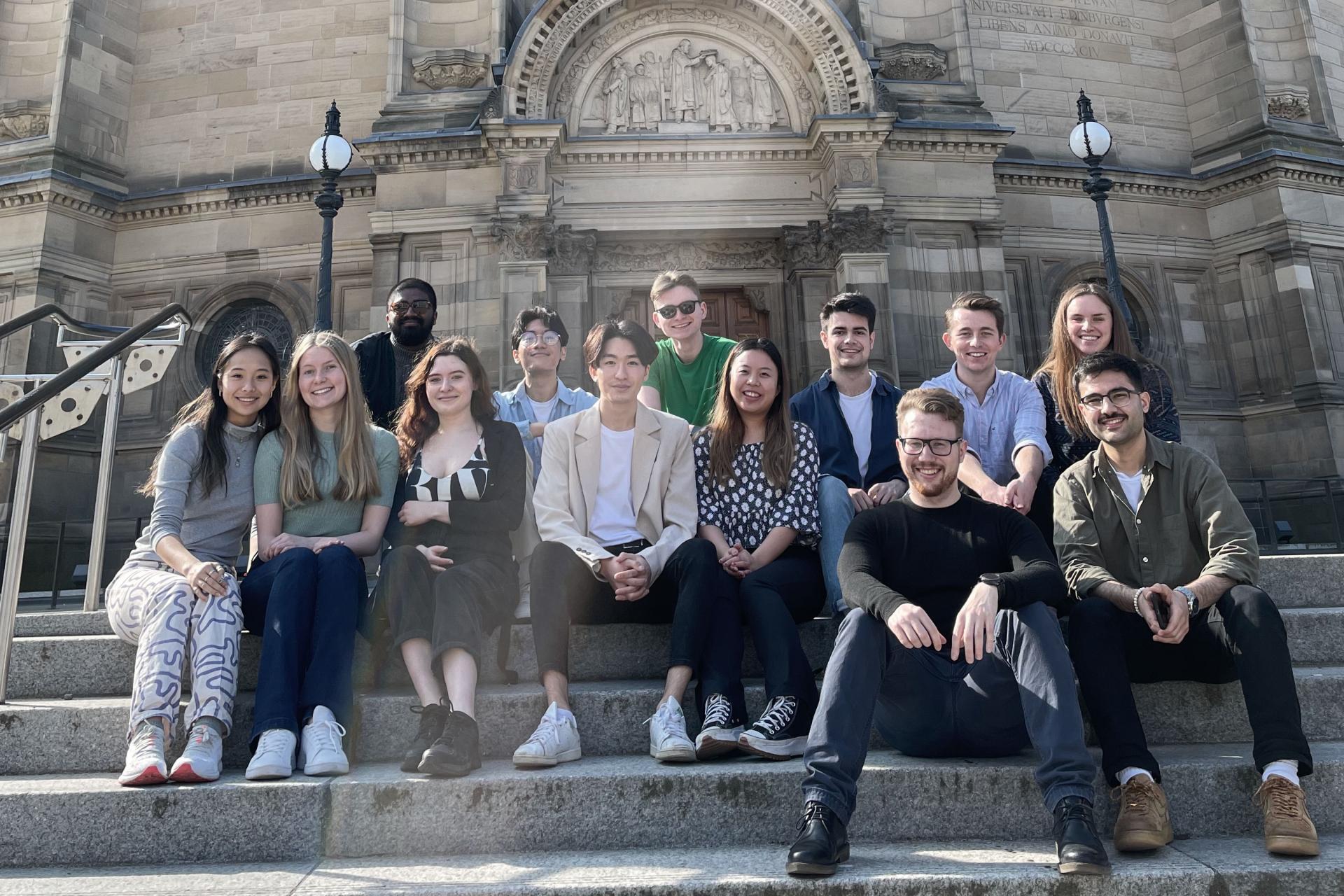 The Scottish Tax Clinic, which launched in late 2021 to provide free tax advice to the public, has celebrated some key milestones.
The initiative, created in partnership between TaxAid and Edinburgh Law School, is the first of its kind in Scotland. The project was established by Dr Amy Lawton, lecturer in tax law, who previously founded the first UK-based tax clinic.
Led by student volunteers, the service provides tax advice to those in the community on lower incomes. Since its launch, student volunteers have spent almost 600 hours offering free advice, aided by professionals who supervise them, and who have put in over 250 pro bono hours at the clinic.
The clinic's small team, comprising Dr Lawton, 13 students and six supervisors has supported over 100 people and have saved clients over £24,200 due to the removal of penalties and/or tax refunds.
The team answer calls and emails to educate the community on the UK tax system which can be complex and daunting, by demystifying tax rules and explaining tax obligations in plain language. The clinic also helps to resolve individual tax issues, including sorting out tax codes for employed individuals and submitting tax returns for those who are self-employed. Where there are HMRC penalties applied, the team appeals these, often in the thousands of pounds per client. This is a life-changing amount of money.
The service allows students to gain real-world experience under the supervision of local, professional tax advisors. The volunteers are third and final year law students who respond to calls and, after a consultation, will either provide a letter of advice to the client or arrange a face-to-face meeting to collect further details under supervision.
Dr Lawton said: "The clinic is an experiential learning environment, exposing our students to how tax works in the real world. By working in the clinic, they develop soft skills that they would not necessarily work on in the classroom. Talking to clients, HMRC, and their supervisor means that they work on their written and verbal communication skills. It is a working environment where they develop time management, professionalism, and independence.
"For our local community, the service that the clinic provides is invaluable. There are few pro bono tax services in Scotland and so, for many, the Scottish Tax Clinic is the only place to turn for free tax advice."
The service is open every Friday from 9:00-4:00pm, throughout the university term. Members of the public can call 0345 120 3779 on Fridays, or email taxclinic@ed.ac.uk to seek advice from the clinic team.