Edinburgh students win Royal Celtic Society's moot competition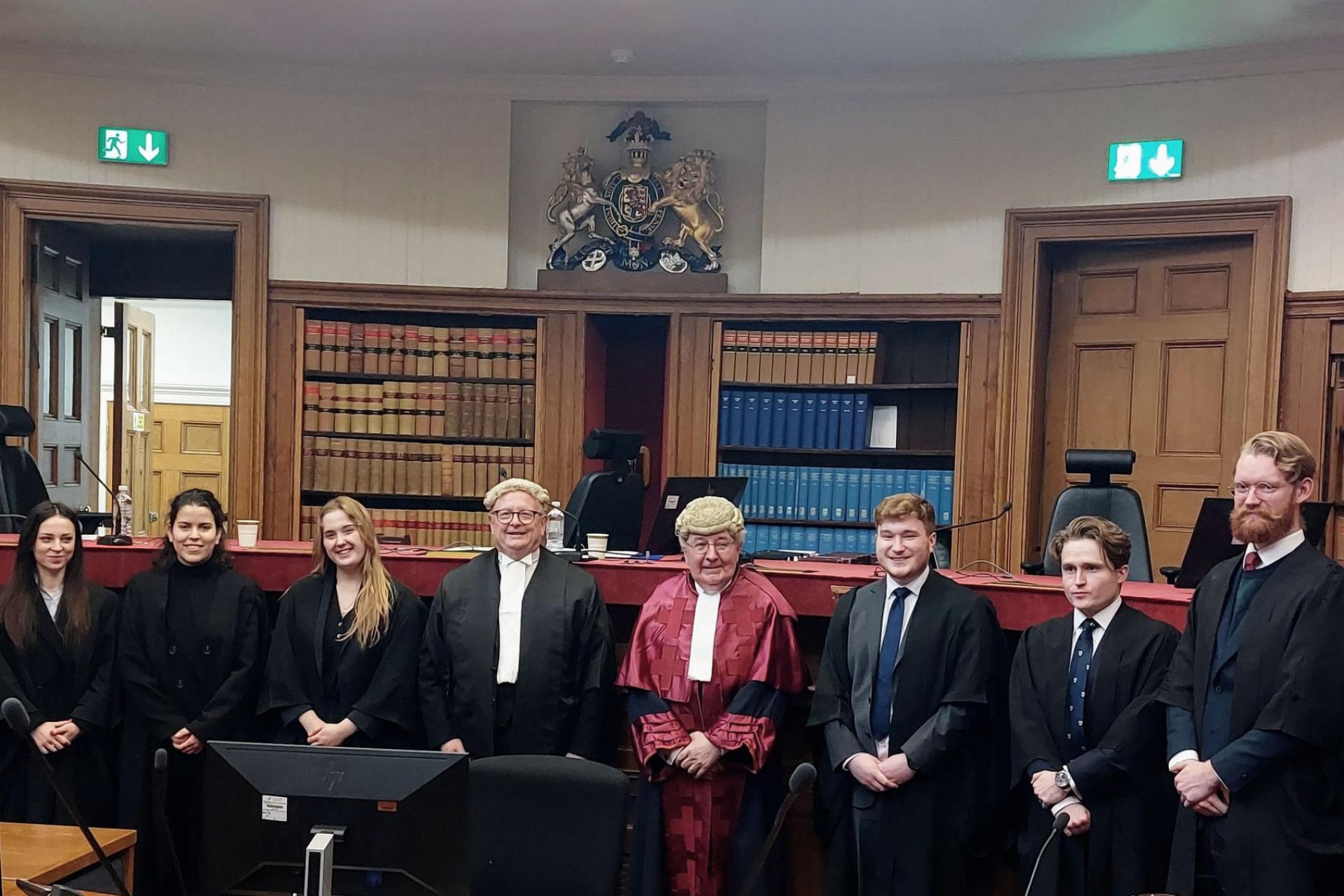 The Edinburgh Law School mooting team has won the Royal Celtic Society's 200-year anniversary moot.
The competition was held in the Court of Session and was judged by Lord Minginish and the Lord Lyon.
The Edinburgh team was represented by Jordan Smith, 4th year LLB student (senior counsel) Frank Gill, diploma in professional legal practice student (junior counsel) and Liam Diamond, graduate LLB student (team researcher).
The moot was also clerked by Lauren McGill, 4th year LLB student and president of the Edinburgh Mooting Society.
The Edinburgh team were representing Jamie MacScovish in his attempt to be recognised as heir to his father, Sir James MacScovish, against the claim of his younger brother Charles. Charles was represented by the University of Aberdeen's team who won on the law, while the Edinburgh team claimed victory in the moot.
The mooters also faced an extra challenge as the facts of the case were set in the 1790s and 1800s, and they had to moot according to the law of 1820.
Mr Diamond said: "The utmost thanks must be conveyed to the Royal Celtic Society and all those who worked so graciously to put this event together. Furthermore, my sincere appreciation must be conveyed to the Aberdeen team for a fantastic contest. Lastly, my personal thanks must be given to Jordan and Frank for their dedication to the effort and their subsequent defending of our position in a most vociferous manner.
"The Royal Celtic Society, through its commitment to the preservation of Celtic culture in all forms, called my attention to an incredibly fascinating area of law. Although some may hold that the legal traditions which were central to this moot may seem evanescent in character, I can forthrightly say that the Society has achieved its purpose in propagating an appreciation for Celtic culture as it has inspired my blossoming interest and intrigue in the subject matter. Through me, as given by them, the appreciation lives on."