EBA takes Scottish government to task over legal aid claims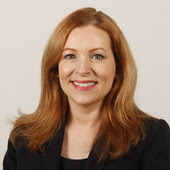 The Edinburgh Bar Association (EBA) has accused the Scottish government of mischaracterising the dire legal aid situation as the result of market forces.
Legal affairs minister Ash Regan had claimed that the decline in numbers of criminal legal aid lawyers was a natural response to the drop in prosecutions and not because of sustained underfunding of the sector by the government.
The EBA said in a letter that it was "appalled" by her position and her argument that comparisons with legal aid levels before 2008 were "largely irrelevant" fails to account for significant changes since 1999.
The letter details a list of statutory changes that have increased the workload in summary cases.
It reads: "These are all changes imposed upon the profession by successive governments of all political persuasions."
"None of this is factored into the minister's representations and the committee is not invited to have any regard to the significant increase in the work required to be done by solicitors."
The letter points out that the Crown Office is recruiting significant numbers of staff and that the Public Defence Solicitors Office is having recruitment problems in part because of the poor remuneration it offers.
It adds: "There is no slack within the system now. The Scottish government is presently consulting on proposals to give complainers in sexual offence cases the right to legally aided independent legal representation in their case. Who does the SG propose represent them?"
It concludes: "Rather than obfuscating the matter, the SG should be clear and honest with the profession. While there still is one."