DWF set to list on LSE this year, with valuation of up to £1bn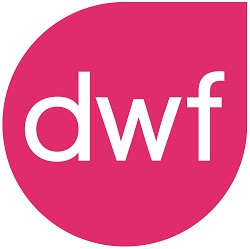 DWF is set to list on the London Stock Exchange this year, with a valuation of up to £1 billion, The Times reports.
The flotation would be the largest ever in the legal sector and the first since Slater & Gordon listed in Australia in 2007.
The listing could see a multimillion-pound windfall for senior management, with the possibility that a small few could be given about £10 million in shares.
DWF has grown from being a small Manchester firm with a £34m turnover to having 11 offices across the UK and a further 19 abroad.
In the past 18 months it has opened offices in Istanbul as well as Qatar and Australia.
It opened six offices last year, in Singapore, Milan, Paris, Berlin, Melbourne and Brisbane.
John Llewellyn-Lloyd, head of professional services at Arden Partners, a City broker, told The Times: "More and more law firms will look at seriously exploring taking in external capital.
"This is the law so nothing is going to change quickly, but law firms work on precedent. The more firms that come to the market, the more people will think about it as a serious next step."