DWF Foundation set to reach £500k donations milestone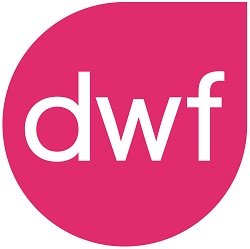 The DWF Foundation is set to reach a significant milestone this week as it expects to reach £500,000 in donations in the same week as it celebrates five years of charitable work.
The DWF foundation currently supports registered charities with an impact in one or more of the following four pillars/areas: homelessness and poverty; health and wellbeing; and employability and education. It has helped 247 charities and causes to date with average grants of around £2,000 up to a maximum of £5,000.
Five years on, and with the milestone of £500,000 in donations about to be reached this week for good causes which meet the foundations' criteria. The charity is also launching a fifth pillar: environment and sustainability.
Sir Duncan Nichol, chair of the DWF Foundation, said: "The five year anniversary of The DWF foundation is an important milestone for all of us and I am delighted that we are able to mark this special anniversary by reaching half a million in donations to causes in need.
"The foundation gives much more than funding, supporting people to make a positive difference in local communities through donations of time, expertise and resources too. I am looking forward to expanding on that support with the introduction of our new additional focus on environmental and sustainability projects."
Jim Davies, founder patron of the DWF Foundation, said: "I am extremely proud of what has been achieved in the first five years of the DWF foundation and it has been a pleasure to see the number of people and projects that have benefitted from the support we have been able to give."