DWF among Times Top 50 Employers for Women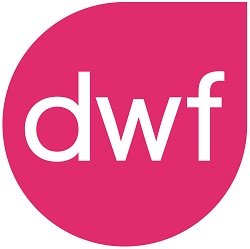 DWF has been recognised for its efforts to work towards gender equality with a listing in today's Times Top 50 Employers for Women list.
Applicants are assessed on a range of areas, including their approach to recruitment, family-friendly policies and how they have championed gender equality in the context of the pandemic.
Seema Bains, partner and head of DWF's diversity and leadership inclusion group, said: "It is fantastic to have achieved this ranking for the second year running.
"In a year like no other, we have ensured that building gender balance and equality in our workplace remain priority areas of focus across our business through actions that are clearly aligned to our global values and strategy.
"We're delighted to be recognised for our intersectional approach and creating an environment where all women are included in our efforts to effect meaningful change."