Dunlop and Cherry blocked by SNP MSP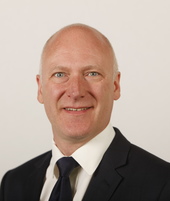 The Dean of Faculty has been blocked on Twitter by the SNP MSP responsible for scrutiny of civil justice at Holyrood.
Joe FitzPatrick blocked Roddy Dunlop KC, as well as others including a senior member of his own party, Joanna Cherry KC.
Mr Dunlop said: "Apparently the convener of the committee that considers equalities, human rights and civil justice matters, including debt, evictions and family law would prefer not to know what I think. Rampant hubris on my part, of course, but I remain flabbergasted."
Ms Cherry said: "It must be a mistake. I'm blocked too and we're in the same party."
Both Mr Dunlop and Ms Cherry opposed the Gender Recognition Reform (Scotland) Bill, which makes it easier for people to change gender legally and which was passed by the Parliament last month.
Mr FitzPatrick was a vocal supporter of the bill at Holyrood. He said during its final debate that he hoped it would make Scotland "a little bit kinder".
Trans people had told his committee that they found the gender recognition process in Scotland "traumatising" and that, in its current form, it meant they could not marry nor be buried in their chosen gender.
Mr FitzPatrick said: "The idea of not being able to marry as yourself or — oh my God — the pain of thinking about being buried as someone else. How could we not want to fix that, so that people can live their lives and be themselves at the happiest times such as marriage and at the saddest times?"