Drew McCusker joins BTO's personal injury team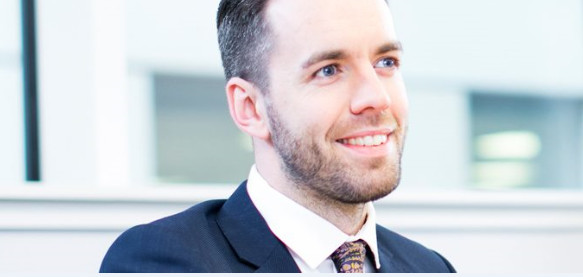 BTO has announced the appointment of solicitor Drew McCusker to its personal injury team. He will work alongside partner and solicitor advocate Stephen Bryceland.
Mr McCusker completed an LLM in London before interning at the United Nations in Nairobi, Kenya. He is founder and president of The Glass Network, Scotland's organisation for LGBT+ legal professionals, and is also a member of the Law Society of Scotland's Equality and Diversity Committee.
In 2017, he was awarded Role Model of the Year at the Scottish Diversity Awards and also won the CSR Award at the Law Awards of Scotland.
In 2019, he developed The Glass Charter, a simple and free framework designed specifically for law firms in Scotland to adopt and adapt to their own business needs without compromising on their support for LGBT+ equality, diversity and inclusion.
Mr Bryceland said: "We are delighted to have Drew join BTO. We are strong advocates of diversity in our firm and Drew is a valuable addition to our expanding and vibrant insurance team."