Dr David Caddick appointed to SCTS board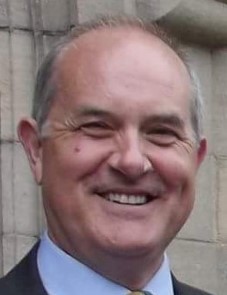 Dr David Caddick has been appointed to the Scottish Courts and Tribunals Service (SCTS) board.
Dr Caddick was appointed as a JP on the Inverness Bench in 2018. He holds an undergraduate degree, three masters degrees and a PhD and was awarded an MBE in 1995.
In his earlier career he served as a wing commander in the RAF, worked as the head of skills development for a regional development agency and spent a decade running his own management consultancy business specialising in organisational development and human resource management.
He recently retired from his academic career as a lecturer in strategic leadership and management at the University of the Highlands and Islands Business School.
He is a part-time member of the RAF Reserve and has been mobilised to serve on operations in Afghanistan, as part of the military response to the pandemic in Scotland and more recently as a United Nations liaison officer in Korea.