Dr Alistair Fraser named new director of Scottish Centre for Crime and Justice Research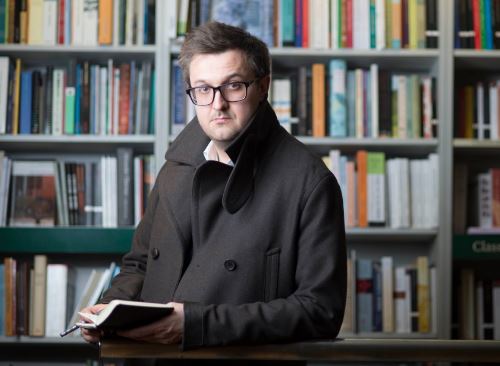 Dr Alistair Fraser has taken over as the new director of the Scottish Centre for Crime and Justice Research.
He has replaced Professor Sarah Armstrong, who has led the centre for the last three years.
Dr Fraser, a senior lecturer in criminology at the University of Glasgow, said he was looking forward to taking on the role while paying tribute to the considerable work carried out by his predecessor.
He said: "I am honoured, if a little intimidated, to step into the shoes of director of SCCJR. Over the last three and a half years they have been filled by a great colleague and mentor, Professor Sarah Armstrong.
"Leading by example both inside and outside of the centre, Sarah has walked tall, agitating for change and addressing inequalities wherever they occur.
"As well as this public work, it is important to recognise the generosity, humility and kindness she has embodied in her day-to-day dealings with the students and staff that are the centre's lifeblood. Running an interdisciplinary research centre composed of four different institutions is an incredibly complex and demanding task, but Sarah has managed it with grace, dynamism and all-important good humour."
He added: "I first heard of SCCJR back in 2005, as a masters student and budding criminologist, and thought instantly 'that's for me'. Now 15 years later, the same is still true. There is incredible richness, generosity, and intellectual energy generated by the many and varied people that compose the centre."
Professor Armstrong said: "I have really enjoyed my time in the directorship getting to know so many people in the centre and about their work – and still feel there is so much more to learn.
"It has been hard but rewarding work to lead this centre, made all the more worthwhile by working alongside all our associate directors and ably supported by our HQ team of Rachelle Cobain and Diane McGrattan."