Donna Reynolds: A week in the life of a working mummy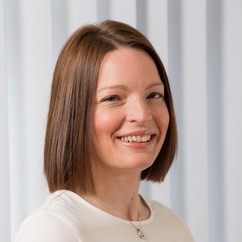 Blackadders' Donna Reynolds details the trials and tribulations of life on lockdown.
Monday: Keeping up appearances
At the start of lockdown, I planned to get ready and face every day as if I were going into the office. I would also get more sleep, drink less wine, more water and clean up my eating habits. However, in the tradition of all best laid plans, it's not quite worked out that way. It seems the snooze button still works during lockdown and I jump out of bed 15 minutes before the daily team call leaving no time for anything but a quick shower. I curse 'furlough merlot' for keeping me up late and rosy cheeks that I can't hide with makeup. I'd like to say that my skin was reaping the rewards of a healthier lifestyle and I no longer needed to use it, but the reality is the decision has been made for me. I can't get my hands on my usual foundation for love nor money. I suspect panic buying is to blame as everyone wants to be Zoom-ready. I scrape my hair into a messy bun. Not the kind you spend a long-time styling to make it appear effortlessly 'thrown up'. I do literally throw it up. It's too late to save myself, so I decide to focus on what I can do to make a difference and cut my son's hair. I make him cry. Not my finest hour.
Tuesday: Groundhog Day
They say routine provides both an anchor for predictability and comfort because it's something you know you can do and do well which, in turn, can reduce stress and anxiety. Without it, it's easy to lose track of time or even question your purpose. As it's difficult sometimes for me to create a set schedule for work tasks, I congratulated myself this morning when I overheard a conversation between my kids and my hubby this morning for having established a routine in my personal life that provides much needed predictability and comfort in these unprecedented times:
"Son: What day is it today, daddy?
Hubby: It's Tuesday. Remember, we walk up to the recycling bins with the glass bottles on a Tuesday.
Daughter: I thought we just did that the other day?
Hubby: No, look. There's seven of your mummy's wine bottles. It's Tuesday."
Wednesday: Let's get physical
In desperate need of the kind of mood boost that only exercise can provide, but work is crazy busy and there doesn't seem to be enough hours in the day. Try to think back to what I did before lockdown and have hazy memories of going to the gym after the kids went to bed. Think I'm on to something here: Squats with ceramic plant pots, one legged lunges using the garden bench, side lateral raises with a paint pot and bicep curls with a brick. Who needs an expensive gym membership?
Thursday: Every cloud has a silver lining
I should have been at Perth Races for Ladies' Day today. But if it's good enough for Amanda Holden, who says I can't dress up to stay at home? Shame for my outfit to go to waste, so I plan to spend the day working, mowing the lawn and putting out my bins in my Races Day finery complete with fascinator. Mmm. Seems like it's not just my work clothes that feel a bit snug. Not one to give up on the makings of a good plan, I give myself permission to enjoy the Prosecco and strawberries regardless and make an essential journey to my local Co-op for these essential items.
Friday: School's (not yet) out for summer
I'd been secretly looking forward to home schooling my kids but wish I'd been a little more careful about what I'd wished for. Now I've nothing but total respect for teachers. What's an adverb? Which countries does the Volga River pass through? How do I record the amount of rainfall in my rain catcher (which I also help make)? How do I bribe my kids to sit long enough to attempt the set work to then ask me these questions that I can't answer? Not ashamed to admit that the task of home schooling has fallen squarely on hubby's shoulders. And it's just a coincidence that I have back to back telephone calls with clients when school's out at 3pm. Sometimes, I just sit with my headphones on and when they come into the room, I point to them and mouth "I'm on a call". Bad mummy. Mind you, on a positive note, I think many parents will be upgrading the 'Thank you Teacher' gift at the end of the year from the obligatory candle/box of Heroes/bottle of wine to something more reflective of the effort required throughout the year to teach our little treasures.
Saturday: Just chillin'
I'm told that a hobby is great way to spend your spare time and unwind from your daily routine. Can't say I've had much spare time since the kids came along but research shows that people with hobbies are less likely to suffer stress, low mood and depression, so decided to take one up. Ruled out reading and writing (feels like too much of busman's holiday) and walking, cycling and running (too much of reminder of lockdown). Considered gardening but garden supplies only seem to be available on the black market. Learning some of the dances on tik tok looks fun but I'm banned from even thinking about that by my daughter. Have decided to take up socialising and spending time with my friends. Feel bad now for having previously written this off as a hobby (I've actually cautioned young people against writing this on their CVs). There's a lot to be said for connecting with friends even if that's only virtually. Was worried that everyone but me was living a perfect Instagram lifestyle but seems we're all just doing what we can to get through this and that's comforting to hear.
Sunday: Take it easy on yourself
I read something today that made me smile. It said: "If you don't come out of this quarantine with: a new skill; your said hustle started; and more knowledge, you never lacked time, you lacked discipline, you are doing just fine. We are going through a collective traumatic experience. Not everyone has the privilege of turning a pandemic into something fun or productive."
I've realised that the perils of perfectionism during lockdown, of trying to be perfect – the perfect routine, Zoom-ready appearance at all times, being the perfect parent and the perfect down time – can leave us susceptible to mental health problems. That's why I've decided to be kind to myself and my family. If a friend told me they were working out in their back garden at 9pm with dirty flowerpots I would tell them life is too short and not to do something just because they think they have to. So that's the advice I am going to give to myself. And if my son doesn't want me to cut his hair then who cares what it looks like so long as he's happy? DIY TLC is my new mantra and it begins this evening with a glass of merlot.