Divorce rate up as Scotland approaches busiest period for marriage breakup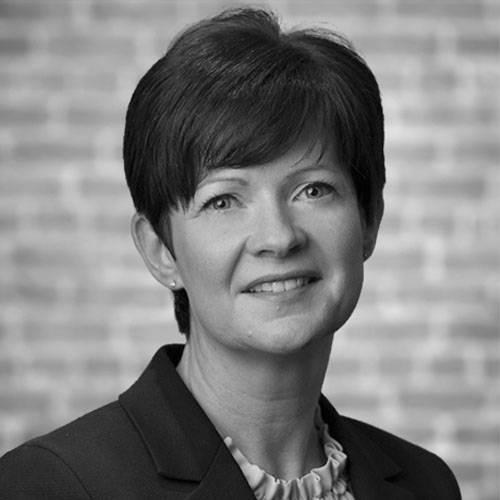 With the festive period over, the first working week in January traditionally sees one of the busiest periods of the year for family lawyers with the number people separating increasing following the Christmas and New Year holidays.
Statistics on divorce regularly reveal a significant rise in the number of people seeking advice from lawyers after what can be an intense period for families and couples.
The most recent Scottish government statistics reveal that of the 72,100 civil law cases initiated in 2018-19, there were 7379 divorces granted, an increase of 7.5 per cent compared to 2017-18 when 6873 divorces took place. This was the first year on year rise since 2011-12.
Divorce and dissolution made up 74 per cent of all family cases.
Relationships that have already been experiencing difficulties can deteriorate with the increased stress, not least the added financial pressures that a family encounters during this time as well as the prolonged periods spent in close proximity.
On top of the traditional festive holiday season, the pattern of growth in divorces could swell to even greater numbers in 2020, with many families having spent prolonged periods together in isolation during the Covid19 health crisis.
Scottish family law experts also revealed that for those families where parents are already separated, the health crisis may have created further stress as they saw a significant uplift in disputes over childcare arrangements, where one in five family law cases involved conflict relating to the care of children.
Ruth Aberdein, head of family law at Aberdein Considine, said: "This can be a very difficult time of year for many people, and it comes on the top of a health crisis which could well have been a catalyst for stress within a family.
Spending extended periods of time together, without the break of one or both parents going out to work can cause tensions, bringing issues in relationships into sharp focus. Also, for some, the prospect of a starting afresh in the New Year is compelling. We do tend to see a significant increase in new clients following the festive period.
Our experience is that a calm approach to disharmony is always advisable. It is incredibly important not to make any hasty decisions in the heat of the moment, especially when emotions are running high.
It can certainly be beneficial to talk with someone outside of the family unit, and it could well be that as we hopefully see a gradual return to more normal living and working patterns, any pressures could ease.
Sometimes though, separation and divorce is an inevitable outcome and it is vital that expert family law advice is taken at the earliest opportunity."
Family law partner April Campbell agreed, saying that marriages can break down for a wide variety of reasons, ranging from unreasonable behaviour and infidelity, to simply growing apart.
She added: "In every case the best advice is to consult a family lawyer as early as possible. Not only can it put your mind at rest by helping you understand the process involved in separation and divorce, but for those who are already in that position it can help when it comes to managing and resolving difficult situations regarding the care of children."