Dismay as Dunlop finds himself in new Twitter spat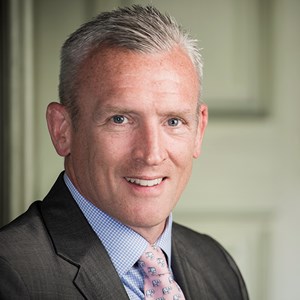 Roddy Dunlop KC, Dean of the Faculty of Advocates, has become embroiled in a new Twitter spat – prompting SNP parliamentarian John Nicolson to call for him to desist from commenting on party politics and the constitution.
This latest incident follows Mr Dunlop being blocked by Pete Wishart MP who declared that he has "had just about enough of him". In January the Dean was blocked by Joe FitzPatrick MSP after exchanges on gender recognition reform legislation.
In response to Mr Wishart's action, Mr Dunlop tweeted: "Left of field suggestion: tell your politicians to stop blocking the electorate for disagreeing with them? Just a thought."
This drew a response from Mr Nicolson, who tweeted: "Pretty mainstream suggestion. I really think the Dean of the Faculty of Advocates should stop tweeting about party politics and the constitution."
In a message conveyed to Mr Wishart via solicitor advocate Mike Dailly, Mr Dunlop said: "Dislike what I say? Don't block: tell me why."
Mr Wishart tweeted: "I somehow suspect that I won't be the last politician to reach for the block button for our current Dean of the Faculty. He's entitled to his views. I'm entitled to not want to see them."
Mr Dunlop said: "The answer to disagreeing with someone who doesn't resort to abuse is to win the argument. Not stick your fingers in your ears and refuse to listen to them. Oh well. I'll still stand you a beer at the politicians dinner, Pete. And promise not to boo when you start on the drums."
The latest row has produced disquiet and dismay in the Faculty, however. One KC, who asked not to be named, told Scottish Legal News: "There is a growing feeling that this sort of thing is demeaning of the office of Dean of the Faculty. It is felt by many advocates to be embarrassing and they worry that overuse of Twitter is devaluing the Faculty's position when it comes to giving its views on serious matters."