Digby Brown helps raise thousands for asbestos sufferers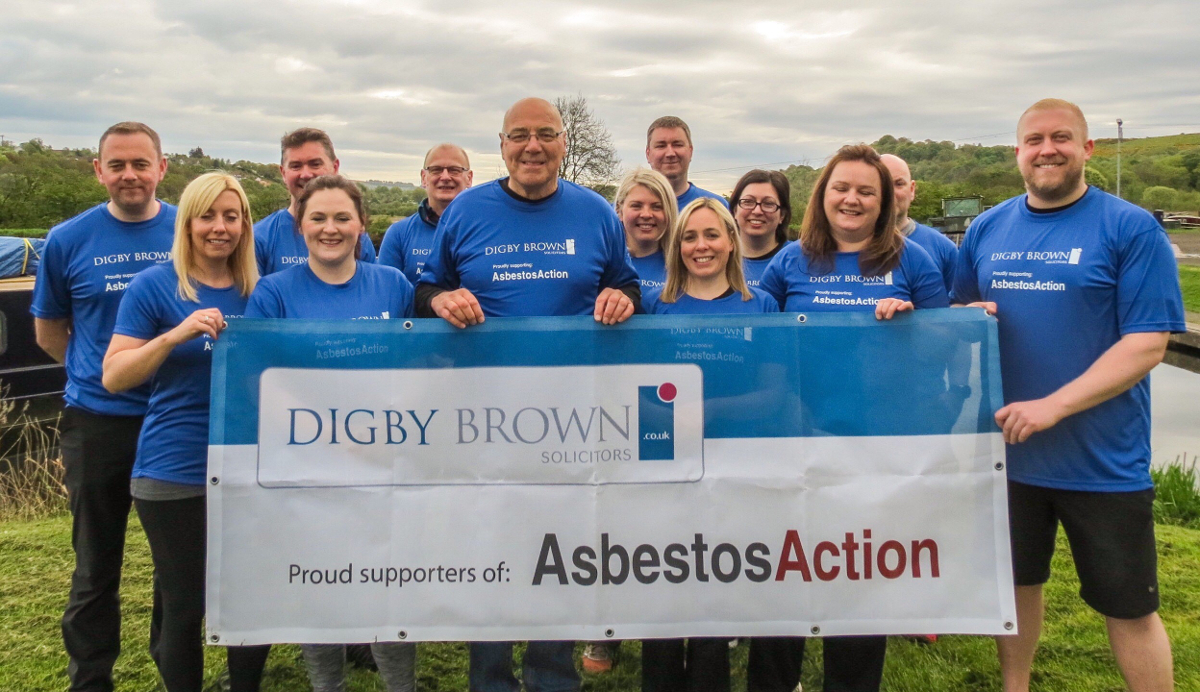 Asbestos sufferers will benefit from an £8,000 fundraiser after dedicated walkers completed a massive 20-mile charity walk.
The marathon trek saw 11 volunteers pound the Forth Canal pathway between Croy and Clydebank.
The 20-mile route - which ended at the International Asbestos Memorial - symbolises a mile for every year that asbestos has been banned in the UK.
Funds raised will go to not-for-profit charity Asbestos Action which supports sufferers of asbestos-related conditions and their loved ones.
John Fearn, manager for the Dundee-based support group, paid tribute to the walkers.
He said: "This year marks 20 years since the ban on asbestos use in the UK but that does not mean our loved ones and communities are in the clear - just because something is confined to the history books does not mean its effects are.
"It takes just one fibre to contract an asbestos-related condition with signs of an illness not emerging until 40 years later.
"It's crucial that everything is done to offer support to those affected by asbestos exposure and we've worked tirelessly to do that.
"But it's only possible due to the generosity and support of individuals and communities such as this great team of walkers.
"So to everyone who has helped us I just want to extend our warmest thanks - you help us help others."
The walking team, which included specialist industrial disease lawyers from Digby Brown Solicitors, amassed £4,000 via an online fundraising page with the legal firm matching their total.
It follows the same team's efforts last year when they raised £8,000 after completing a marathon 26-mile trek along the Fife Coastal Path.
Clydebank Asbestos Group – the west-coast equivalent of Asbestos Action – will also receive a share of funds raised this week.
Fraser Simpson, partner and head of industrial disease at Digby Brown, said: "Having fought for countless individuals and their families over the years it's these personal impacts and memories that inspire us with each passing mile.
"Digby Brown understands the impact of asbestos-related diseases - not just to the sufferer but the knock-on trauma that can be experienced by their loved ones.
"Clydebank Asbestos Group in the west, and Asbestos Action in the east, are truly indispensable to those who rely on their support and we are honoured if our humble contribution in any way adds to their ceaseless efforts."
To contribute further to the cause please visit the team's Just Giving page