Devils arrive at Faculty for Covid-friendly training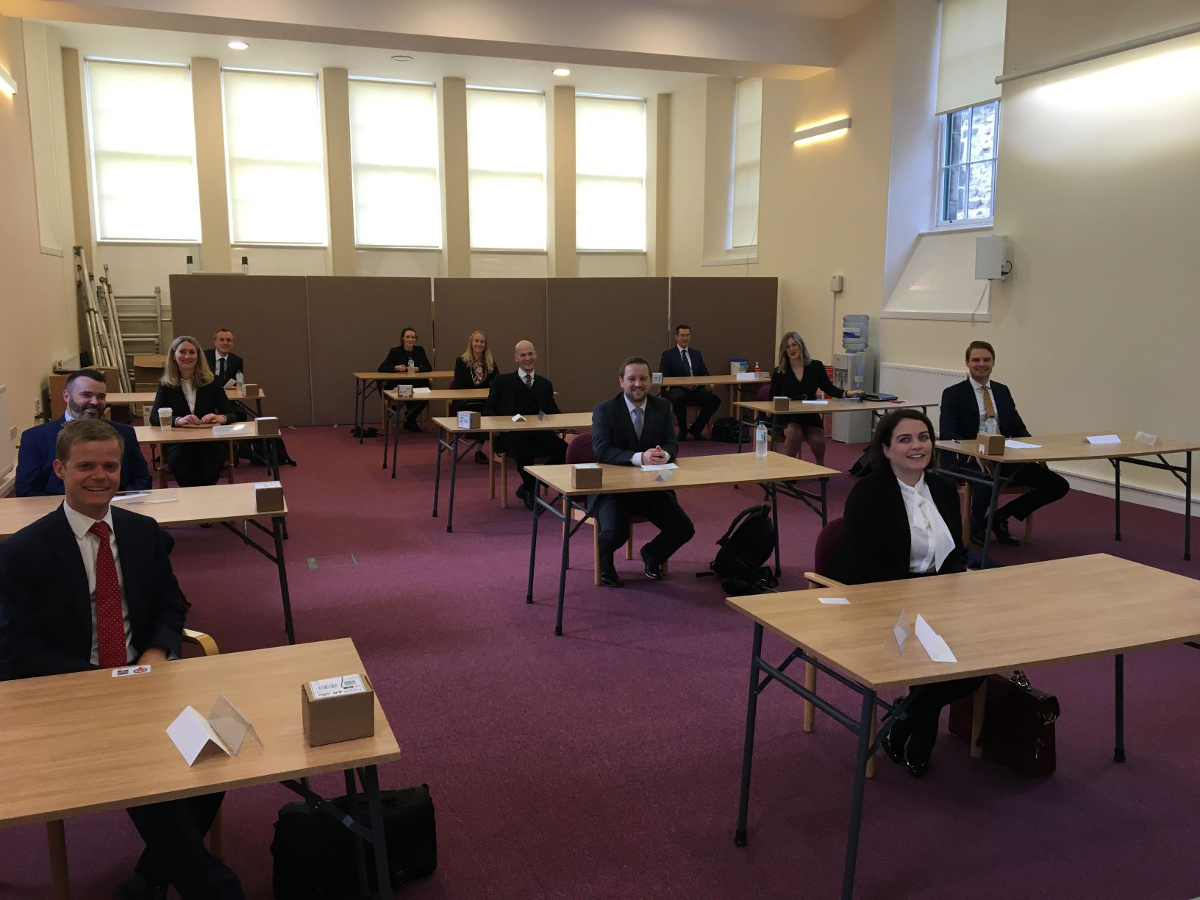 Fourteen devils have been welcomed by the Faculty of Advocates to a greatly-adapted training programme.
As with life in the courts under Covid-19, "blended" will become a buzzword for the programme with a heavy mix of in-person and remote learning.
And while the 2020 intake of devils face unique circumstances, there is a steely determination that their nine months of training will maintain the renowned standard enjoyed by so many others down the years.
Roddy Dunlop QC, Dean of Faculty, said: "The challenges posed by COVID-19 show no sign of abating, and so it is extremely heartening to see 14 new devils nevertheless decide to commence their careers at the Bar.
"The devilling experience is unique and enjoyable, and allows the formation of lifelong friendships. This year's will, of course, be very different, but the Director of Training has planned many different strategies to try and ensure that the programme retains its key features, whilst training the Advocates of tomorrow to litigate in this new landscape and beyond.
"I wish all of the devils every success in their new careers."
Neil Mackenzie QC, director of training and education, said: "As well as the obvious challenges, the last six months have allowed us to develop training so that tomorrow's Advocates are able not only to provide excellent advice and representation, but also to thrive in the new conditions that we all face.
"The devils' health and wellbeing is foremost in our minds. Not only will they learn about wellbeing and what they might do to maximise it, but the Faculty has a mentorship programme to top up its informal collegiality. A small army of Advocates volunteer to train and mentor the devils. Pastoral care is every bit as important as the imparting of knowledge and knowhow. The mentorship programme continues into practice.
"It is a privilege to welcome the devils to this exciting new phase."
The 14 devils are: Mark Allison, Patricia Baillie, Andrew Bergin, David Blair, John Brannigan, Tom Brownlee, Susan Fallone, Callum Hiller, Catriona MacQueen, Hugh Masters, Rosalyn McTaggart, Andrew McWhirter, Mary Ellen Stewart, and Sarah Trainer.