David Parratt QC joins 3PB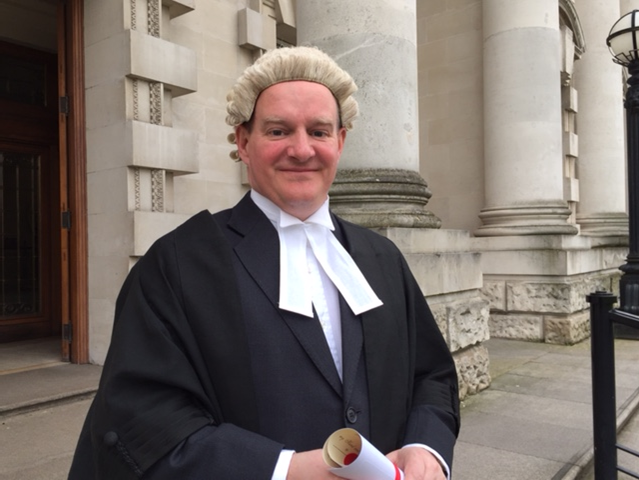 David Parratt QC, barrister and advocate, has joined 3PB Barristers from Crown Office Chambers.
Mr Parratt is a leading silk in Scotland for international and UK arbitrations and has experience both as counsel and arbitrator.
He is renowned for his work in commercial, construction, engineering and energy disputes. He has acted in many of the biggest arbitration cases for leading blue-chip clients, including the Scottish government, one of the UK's largest litigation funders, as well as numerous instructions for Japanese, Iranian, Abu Dhabi, Dubai and UK parties.
Mr Parratt is a CEDR accredited mediator, a chartered arbitrator, a fellow of the Chartered Institute of Arbitrators (FCIArb) and is honorary professor of international arbitration at the University of Aberdeen.
He has extensive court and arbitral experience and in the last 18 months has been lead counsel in multi-million pound claims, including a large LCIA arbitration between a Scottish company and a US Oil Major in respect of oil and gas parts and IPR.
He is currently a co-arbitrator in an Abu Dhabi seated arbitration in respect of a very large infrastructure construction dispute, as sole arbitrator in a documents-only arbitration between an international credit card company and a debtor, and as sole arbitrator in respect of a commercial lease dispute between two commercial companies.
He is the second silk from Scotland who has joined 3PB this year, following PI/clinical negligence specialist and Vice Dean of Faculty Angela Grahame QC's move.
Head of chambers David Berkley QC said: "We are delighted to welcome an arbitrator and Silk of David's stature to 3PB. He has an impressive track record and is an excellent fit with the set's highly regarded construction and engineering team."
Mr Parratt added: "I am delighted to be joining 3PB at such an exciting time in the set's progression and development. Its outstanding reputation in complex international construction and energy arbitrations and disputes, makes it well-placed to take advantage of the global demand for excellence in this field. I am very much looking forward to being part of its plans."